Spicy Indian Chapli Kebabs
If you like fast food, then you'll probably love these spicy Indian chapli kebabs. Cooking a variety of different authentic dishes can be inspiring. This recipe is one of those that are as enjoyable to make, as it is to eat. Plus, if you want to make extra kebabs they can be frozen for up to two months.
Ingredients:
2 pounds of minced meat, or ground beef, ground pork, ground chicken, ground lamb, or ground goat (Ground pork isn't commonly used in this particular recipe. However, in a pinch, it would work.)
1 large red onion, finely diced
3 green chilies, finely diced
3 red chilies, finely diced
2 tomatoes, peeled and finely chopped
3 tablespoons of chopped coriander
2 tablespoons of red chili flakes
2 teaspoons of turmeric
1 tablespoon of garam masala
2 tablespoons of chopped ginger
2 tablespoons of minced garlic
1 tablespoon of cumin (This spice is normally already added into the garam masala seasoning. However, I add extra in for this recipe.)
2 tablespoons of flour
1 egg
1 teaspoon of seasoning salt
A pinch of fresh ground black pepper (This is optional. I add extra ground black pepper to almost everything, although the garam masala spice has some already in it.)
Enough cooking oil, enough to coat the bottom of the skillet
Instructions:
First, in a large bowl add the meat, then mix in the diced onions, green and red chilies, tomatoes, coriander, and all the other spices. Combine well, then add in the egg, mix well. Now, add the flour into the meat. This will make it easier to shape the kebabs.
Next, make the kebabs by pressing a handful of the meat mixture into a flat and round shape. When the kebabs are all shaped, set them aside.
Note: The kebabs are basically like shaping a hamburger patty, flat and round.
Place a large skillet on the range top, add a small amount of oil to coat the bottom of the pan. Next, place the kebabs in the hot skillet. Cook on medium-high heat; until nicely brown, on both sides.
Serve on a bun with a slice of tomato, onion, and chutney sauce.
Notes:
The kebabs can be grilled, and they can also be baked in an oven.
What is in garam masala seasoning?
The most common spices in garam masala are coriander, black pepper, cumin, cardamom, and cinnamon. However, it is not uncommon for it to be made with less or more spices than these. So, if you have these spices on hand you can make homemade garam masala, without buying anything extra. Another common substitute is a mixture of all-spice and cumin.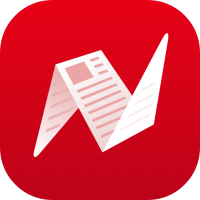 This is original content from NewsBreak's Creator Program. Join today to publish and share your own content.