Up-Cycling used items into new treasures
A forgotten; stone owl had been tossed to the curb, unwanted. At a glance, it looked dirty, old, and banged up. However, I was still interested in asking the owner about it. I talked to the owner, and they gladly wanted me to take it off their hands. The garden owl was left in the owner's yard by a friend, who thought that the nice lady liked owls, but she explained that she doesn't.
So, I loaded the owl up happily to bring it home. I was unsure if the owl originally had ever been painted. If it once was, I couldn't tell. By the looks of it, the garden owl had been sitting out in the weather for a long time. From the beginning, I knew that I could bring the owl back to life (in a means of speaking) with some stone grey, stone creations spray.
Back home, I unloaded the stone owl and began to clean the algae and dirt that was on it. Once it was thoroughly clean, I commenced painting it. After one coat of paint, the owl looked ninety percent better. Then after the last coat of paint was on, the owl looked remarkable. Not to toot my horn, but toot-toot! Yes, I was pleased with the outcome. True, it still has a few nicks in it, but the stone grey paint fixed the majority of them.
After I completed my project, I decided to go online to compare prices. I found a stone garden owl that was similar; the price was $48.17. My cost for my upcycling project was under $10.00.
Owl superstitions
Are owls a bad omen? Some people who believe in old superstitions speculate that owls represent death. While other cultures believe they are protective spirits that symbolize bravery. Other people believe that the owl can remind us to be intellectually receptive and that they signify wisdom, as well as strength. As for myself, I don't give much thought to myths and superstitions.
To conclude: The results of upcycling someone else's used items into a new treasure not only can save you money but can also rid other people of their unwanted items. Always ask respectfully before taking something from someone else's property. Never assume it is okay to take anything, even if it's something that has been thrown to the sidelines.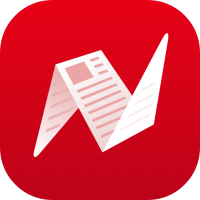 This is original content from NewsBreak's Creator Program. Join today to publish and share your own content.