4-hour no-churn, chocolate chip ice cream is so simple to make, and it's a perfect afternoon frozen treat. I love making this fast no-churn ice cream, because it's fast, and doesn't require having to use an ice cream maker. You can add anything to it that you wish. I decided to add mini chocolate chips and shaved chocolate chunks to my ice cream. However, you can add peanut butter cups, Twix, and Snickers candy bars as well.
Ingredients:
1-pint heavy whipping cream, very cold
1 (14 ounces) sweetened condensed milk
1-teaspoon of pure vanilla
½ cup chocolate chips, or shaved chocolate chunks
Instructions:
Begin by whipping heavy cream until velvety stiff peaks form. Don't whisk the whipping cream too little nor too much because you'll end up with runny cream. If this should happen to you, add a small amount of gelatin or cream of tartar to it, and whisk until you get the stiff peaks.
Now, fold the whipped cream into the sweetened condensed milk, then add in the vanilla extract, and the chocolate chips, or shaved chunks of chocolate.
Immediately spoon the ice cream mixture into a metal buffet pan and place it in the freezer. Now, all that is left to do is wait for four hours for it to set up.
Optional ice cream flavors:
For Fudge-Swirled ice cream, when you add the vanilla and chocolate chips into the ice cream mix, stir in chocolate ice cream sauce and add crushed nuts. Then place it into the freezer immediately.
For Oreo flavored ice cream, add crushed Oreo cookies instead of chocolate chips. Then place it into the freezer immediately.
For Cheesecake flavored ice cream, stir in three to four tablespoons of cheesecake mix, or cheesecake pudding mix. Then add in as much strawberry, cherry, or blueberry pie filling as you desire, and swirl it into the ice cream. Then place it into the freezer immediately.
For Rocky Road ice cream, add in cocoa powder, marshmallows, and chopped pecans. Place the ice cream mixture in the freezer immediately.
And if you like Cherry Chip Vanilla ice cream; chop up some maraschino cherries, then add them into the ice cream mix. Place it into the freezer immediately.
Any of these flavors will be soft set at four hours. If you like your ice cream to be stiffer, freeze for longer than four hours.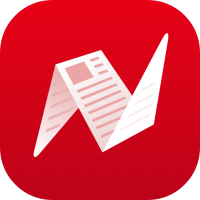 This is original content from NewsBreak's Creator Program. Join today to publish and share your own content.