Farms getting ready for fall harvest, as we fall into autumn
Wow! The fall season is already just around the corner. And as summer starts winding down, fall harvest begins. Note that Autumn officially begins in the Northern Hemisphere on Wednesday, September 22, 2021, which is not that far away considering we are in the last part of July.
Farming in Arkansas
When driving around "The Natural State" especially in the Delta region; you'll see numerous fields of rice, soybeans, cotton, and corn. However, "farming in Arkansas" also includes pumpkin patches, dairy farms, poultry farms, hog farms, cattle farms, fish farms, truck farms, fruit orchards, timberlands, plantations, ranches, nurseries, and greenhouses; all used primarily for growing agricultural or horticultural crops; (I'm sure that there are others that I have not included in the list). Each of these types of farms, as well as farmers, have many elements in common. Thriving to succeed, going to market with their harvest, and feeding populations all over the world.
Upon consulting any farmer, they'll tell you that a farmer's work is never done. It's hard work from sun-rise to sun-set and it's daily. Harvest season is one of the most demanding of those times.
Did you know?
Farms with confined livestock are also interpreted as farms when they have four or more animal groups of any combination of fattened hogs cattle, dairy cows, chickens, turkeys, and other fowls.
A farm having a thousand dollars or more of agricultural products being produced and sold is categorized as a "Small Farm," and anything between fifty to one hundred acres is considered a small-scale farm.
According to the IRS, you're a farmer if you "cultivate, operate or manage a farm for profit, either as an owner or a tenant." (Davis, 2020)
According to the Arkansas Farm Bureau, there are roughly over 49,346 farms statewide here and ninety-seven percent of Arkansas' farms are family-run and family-owned. (Ag Facts, 2021)
Nationally, Arkansas ranks in the top twenty-five, for twenty-three various agricultural commodities. Ranking in third place for its catfish, broilers, and several other products. Fifth in timber production. Eighth in egg production, then tenth for soybean and grain sorghum production. (Arkansas Agriculture, 2020)
Who owns the largest farm in The Natural State?
Goldcrest Farms is one of the largest farms in the United States; the farm consists of roughly 25,000 gross acres. Goldcrest Farms is located in Miller County, Arkansas. The farm is alongside the riverbanks of the Red River. (Goldcrest Farms – Goldcrest Farm Trust, 2019)
Now, that's a lot of farming! Happy harvest!
Oh, and don't forget to mark this on your fall calendars. Sales began September 9th at our state's largest pumpkin patch; Peebles Farm. They are located in Augusta, Arkansas. There are so many things to enjoy there during the fall season! Such as a twenty-minute horse-and-wagon ride, through their pumpkin patch and sunflower fields. Plus, a live farm-animal petting area with piglets, llamas, and goats for the children and adults to enjoy. Since the COVID pandemic, be sure to check ahead of time to see what their requirements are and to find out the times and days that they will be open to the public.
References:
Davis, B., 2020. What qualifies you as a farm for tax purposes? – Mvorganizing.org. [online] Mvorganizing.org. Available at: <https://www.mvorganizing.org/what-qualifies-you-as-a-farm-for-tax-purposes/> [Accessed 21 July 2021].
Arkansas Agriculture. (2020, July 21). Arkansas Agriculture. Farm Flavor. https://farmflavor.com/arkansas-agriculture/.
Goldcrestft.com. 2019. Goldcrest Farms – Goldcrest Farm Trust. [online] Available at: <https://goldcrestft.com/goldcrest-farms/> [Accessed 21 July 2021].
Arfb.com. 2021. Ag Facts. [online] Available at: <https://www.arfb.com/pages/education/ag-facts/> [Accessed 21 July 2021].
Peebles Farm. n.d. Peebles Farm. [online] Available at: <https://www.peeblesfarm.com/> [Accessed 21 July 2021].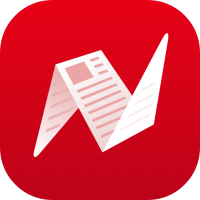 This is original content from NewsBreak's Creator Program. Join today to publish and share your own content.