Steps to take if you are running out of free storage on Google
Are you running out of free storage space on Google? Don't want to pay for extra storage? Or do you simply want all of your Google data backed up and in your hands? Here are a few steps that you can take to assist you in freeing up some memory on your android devices, and download the files that you want to freely have access to.
To download all of your Google photos, even the ones stored in the cloud:
First, go to your Google Drive settings, Select create a google photos folder. Once your photos all appear in your google drive you can just right-click on the folder and download it to your external hard drive, SD card, and or thumb drive. On some of my files I had to open each folder at a time, then click on the three-dot icon; (or should be) for the download option. This method will take you as far back as the first day that you first began saving your photos on Google. However, Google stopped photos from being backed up to Google Drive in 2019. So, to download your photos from the past few years along with the older photos; on a computer, or Android device select the photos that you want to save. Open the photos you'd like to download, and then navigate to the upper-right corner of the screen, click the three-dot icon, and select download. This will save the photos that you've selected to your computer or Android devices. You can also select multiple photos, long press on the photos you want to download or select all; then go to the three-dot icon, press it, and tap Download.
Steps to delete old Gmail messages from your account:
First of all, you will need to download the Desktop fullscreen web browser app. Next, go to Gmail using the desktop fullscreen web browser app. Then sign in to your Gmail account. Once you are there, select one email and select the icon and click on the option all, and hit delete. You will also see a message pop up that allows you to select all conversations; tap on that button to select all messages. Then hit the delete button (Trash Icon button). This will delete all your emails at once.
Google takeout:
Another little trick to receive all of your Google files is by visiting Google Takeout. This will allow you to download a copy of all the important data saved in your Google account. Once you sign in to your Google account, just click on whichever files that you want to download. You can use Google Takeout, gain access to your files in Google Docs, Google Photos, Google Wallet, and all else Google-related; to use your data with another account or even a service, or just to keep for your records.
It's important to note, if you download your Google data, it doesn't delete it from Google's servers. Saving your files from Google Takeout also will not damage your Google account in any way. Be advised that downloading these archived files will take a very long time, and use up a lot of internet data. These files are also downloaded in zip files which can be a chore trying to make sense of them. You'll have to unpack the zip files once the data has finished downloading.
To delete your Google account permanently:
If you want to delete everything permanently in your Google account; log in to your Google account then select "Delete your account." This will permanently delete everything in your Google account and then allow you to start over fresh.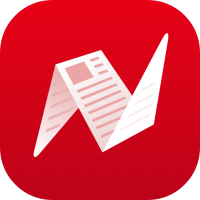 This is original content from NewsBreak's Creator Program. Join today to publish and share your own content.