Shrimp scampi
There are various ways to make shrimp scampi. Sometimes I like to add in diced summer squash, and zucchini squash; especially when they're in season. However, squash is not included in the list of ingredients; although they are an ingredient that works well with the recipe. This shrimp scampi can be spooned over the top of linguine noodles, spaghetti noodles, angel hair pasta, and even stirred into spaghetti squash; or simply on a plate by itself. It's very scrumptious if you like shrimp and it looks so nice when it's plated.
This recipe calls for two pounds of large shrimp, however, it could be made with less, and with smaller-sized shrimp altogether. It all depends on your preferences.
Ingredients:
2-pounds of large shrimp, peeled and deveined
3-4 red bell peppers, diced (I also like mixing the colors of red, orange, and green bell peppers with yellow banana peppers occasionally just to change the appearance up.)
4 cloves of minced garlic
1 pinch of salt
1 pinch of fresh ground black pepper
1 tablespoon canola oil
1/4 cup vegetable stock, or fresh shrimp stock
1 tablespoon lemon juice
3 tablespoons butter
1/4 cup chopped fresh parsley
Parmesan cheese
Optional: Linguine noodles or spaghetti noodles
Instructions:
In a large bowl, toss shrimp with garlic and 1/2 teaspoon salt. Heat a large skillet over medium-high. Add oil and shrimp and cook until they begin to shrink up. Stir and cook until the shrimp have changed a beautiful light pink color, about 2-3 minutes. Now, place the shrimp onto a platter.
In the same skillet, reduce the heat to medium. Add the diced red bell peppers to the skillet; cook for about half of a minute. Then add the vegetable, or shrimp stock and lemon juice; cook for 30 seconds, after that remove from heat. Stir in butter to create a buttery-flavored sauce. Next, return the cooked shrimp to the skillet and stir well; to coat the shrimp. Season with salt, pepper, and sprinkle with parsley and parmesan cheese. Now, it's time to serve either as is or spooned over plates of cooked linguine noodles.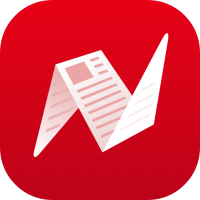 This is original content from NewsBreak's Creator Program. Join today to publish and share your own content.