Devils Den- Lee Creek Valley, only in Arkansas
Are there demons in Devils Den? Surely not, but mentioning the name "Devils Den" is enough to make any little kid cringe in suspense. Why would anyone want to name a place that is so beautiful, with such darkish words?
Well, as old stories tell it; Devils Den got its title for having sixty fissure caves. These caves and their surroundings of rough terrain, once served bandits as camps to hide out in. It was a great place for them to operate in the once lawless territory. So, why was it not named "bandit's den?" On that note, your guess is as good as mine.
In the 1930s Devils Den was chosen as an Arkansas state park. It's nuzzled in the Lee Creek Valley; merely 26.4 short miles south of Fayetteville, off of I-49 and AR-74 west.
Devil's Den's distinctive elements are its numerous rock formations and caverns. A stunning rock dam wall stretches out over Lee Creek shaping Lake Devil. Lake Devil is an eight-acre lake for fishing and boating with canoes and pedal boats for rentals.
There are fully equipped cabins available to rent at Devil's Den State Park throughout the year. So, this isn't only a beautiful area to go vacationing during the summer, it's also spectacular in the spring, fall, and winter seasons.
The cabins at Devils Den come equipped with wood-burning fireplaces; so even if you vacation during the Christmas holiday season, you'll be able to stay toasty-warm. Plus there's a park cafe and park store, where you can purchase groceries, and all the other bare necessities that you might need. The park cafe is open seasonally.
If hiking, backpacking, mountain-bike riding, and horseback riding are your cup of tea; there are numerous trails that you can enjoy. The trails lead to the surrounding Ozark National Forest, and the scenic views are simply breathtaking. During the summer season, there are guided hikes, games, and daily nature programs hosted for added entertainment. There's also a pool that's open only during the summer months.
Besides the cabins, the park offers numerous other campsites. There's also a group camp, standard-sized pavilion, playground for children, and a meeting room.
Before your stay at Devils Den is over, don't forget to stop by the park's country store, where you can purchase gifts and souvenirs to take home for your loved ones.
#SummerBucketList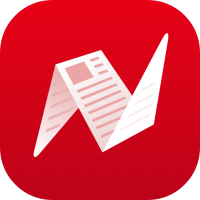 This is original content from NewsBreak's Creator Program. Join today to publish and share your own content.