Hand-braided brioche, coconut dream French toast
This is not your typical everyday French toast. First, the magic begins with making a loaf of hand-braided brioche. But if you don't have the time to bake a fresh loaf of brioche, most grocery stores sell it in the bread aisle- and brioche can be purchased also at online stores.
This French toast is truly a favorite here in my home. Using slices of brioche brings the flavors to the next level.
Ingredients for hand-braided brioche, coconut dream French toast
· 4-5 slices of hand-braided brioche
· ½ cup unsweetened coconut dream (milk alternative)
· 4 tablespoons of granulated Splenda, or granulated white sugar
· ¼ cup of Dried Whole Eggs (If you are using whole eggs, that aren't dehydrated 1 egg equals 1/4 cup of powdered eggs.) If you are doubling the recipe following my chart below on how to mix dried egg powder; to help you figure out the amount that you might need.
· Buttery cooking spray
Optional:
· 1 teaspoon of cinnamon
· ½ teaspoon pure vanilla extract
Instructions for mixing dried egg powder:
Tips for using Whole Dried Egg Powder:
Most products will have the instructions on the back of the labels, but it may still be confusing upon using the product for a recipe. Here's a guide that I follow when I am using dehydrated egg powder.
For 1 egg use 2 tablespoons of Whole Egg Powder, with 2 teaspoons of water. This measurement will equal 1 egg.
· 2 tablespoons of egg substitute equal 1 egg, which is the equivalent of ¼ cup.
· 1/2 cup of egg substitute equals two whole eggs.
· 1 cup of egg substitute is the equivalent of 4 large eggs.
I often use milk or a milk substitute instead of using the water, when I'm using dehydrated eggs in a recipe. I feel that it gives a better texture and flavor to the dried eggs once they are cooked in a recipe.
Instructions for Homemade Hand-braided Brioche French Toast:
After baking the brioche, thickly slice it. (You'll find my recipe for the bread within a separate article.) Then in a medium-sized bowl add the egg powder and the ½ cup of Coconut Dream. Combine well, and add in the granulated Splenda or sugar. Stir well, then add in the optional ingredients cinnamon, and pure vanilla extract. Whisk well. Next, place the slices of brioche into the wet egg mixture. Allowing each side of the bread to soak up the egg combination.
Place a large skillet over on the range top, on medium-high heat, then coat it well with a buttery cooking spray. Allow the skillet to get hot. Next, place the egg battered brioche in the hot skillet, let the bottom side of the bread get a light to a medium golden brown, then flip over and do the same. Once both sides are done take up, and place the French toast on a serving plate. For added flavor pour a tiny bit of maple syrup on the top of each piece. Now, serve and enjoy!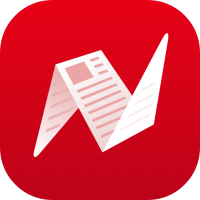 This is original content from NewsBreak's Creator Program. Join today to publish and share your own content.