Foraging your backyard in Arkansas
Basic foraging entails searching for wild edible and medicinal plants; for the sake of harvesting them to eat and using them for natural medicinal purposes. Wild foods can range from onions, garlic, berries, nuts, seeds, herbs, roots, wild apples, persimmons, vegetables, fungi such as wild mushrooms, and a mass of additional edibles that grow naturally.
While it may be tempting to go foraging in the wilds of our "Natural State" for edible wild food, make sure that you have permission from the landowners, park rangers, or wildlife overseers before you trespass, or pluck anything from the property. In certain locations of Arkansas, various wild foods are illegal to disturb from their natural habitat. However, it is legal to go foraging on your private property. So, let's take a step outside and see what may happen to already be in your backyard.
Wild onions and bears garlic:
How can you tell the difference between wild onions and wild garlic?
Wild onions are tall and flat, while the stems of wild garlic are round. The bulbs of wild onions are similar to the green onions that you can purchase in grocery stores. The flavor is a bit more, "should I say; oniony?" All parts of the wild onion are edible and can be used the same as store-purchased onions. Just make sure the plant has an onion or garlic smell before eating either; because some lilies look almost identical to them, and they are toxic to eat. So, go by the rule of thumb; if it looks like an onion, smells like an onion; then it's an onion. The same goes for wild garlic.
Chickweed:
Chickweed is probably my favorite weed because it's a very nutritious green. This plant can be eaten raw or cooked just like any other leafy green. Chickweed has a mild flavor. This plant thrives in cooler temperatures and is normally found in early springtime.
Dandelions:
All parts of the dandelion are edible. The leaves can be eaten raw and of course, they can also be cooked. Most people tend to pick them to eat in salads. The leaves are quite bitter though. The dandelion roots can also be used to create a coffee alternative; whereas the sunshine-yellow flower heads can be used to make fermented dandelion wine beverages.
Plantain:
Use plantain leaves just as you would any other leafy greens. Their flavor is mild and tender when the leaves have just bloomed out, however, you can eat the leaves of the plant at any stage. Once the plant goes to seed, they look similar to long goldenrods. These seeds are also edible.
Clover:
Clover is edible! They are a plant that most people consider as weeds and keep mowed down in their yards. However, they are loaded with good nutrition. Clover contains calcium, chromium, magnesium, potassium, thiamine, vitamin C, and much more.
Clover can be added to salads, sauteed, and added into stir-fried dishes, and can also be added to soups, casseroles, etc. The flowers are also edible. You can eat them fresh or cooked, and the flowers can be steeped for tea as well.
Yellow dock:
Yellow dock (curly dock) can be eaten raw or cooked, Use only the small leaves, as bigger leaves lean towards being bitter and also tough. Yellow dock contains oxalic acid, and so they should be eating in moderation. The yellow dock can be used for salads, in soups, and cooked like any other leafy greens.
Of course, there are cattails, berries of all sorts, nuts such as pecans, walnuts, acorns, etc, and even more edible plants than what I have listed here today.
To conclude, if you are not familiar with a certain plant, seek the advice of a professional forager first, before consuming anything. Numerous plants look comparable, and some are highly toxic. Stay safe!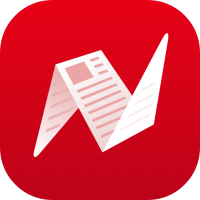 This is original content from NewsBreak's Creator Program. Join today to publish and share your own content.