Grilled Mexican chicken tacos
This recipe is almost like my grilled chicken burrito recipe, "almost." The seasonings that are used in this recipe are similar, but the recipe is entirely different. The chicken breast is marinated and then grilled, and sliced into manageable bite-sized pieces. These tacos are spicy and delicious and are an easy and affordable meal that can be eaten by hand; great for weeknight meals, and weekends when you're just wanting to relax at home.
Grilled Mexican chicken tacos
Ingredients:
2 pounds of boneless, skinless chicken breast
1 teaspoon of ground cumin
1 teaspoon of seasoning salt
1 teaspoon of fresh ground black pepper
1 teaspoon of smoked paprika
1 teaspoon of garlic powder
1 teaspoon chili powder
1 lemon, juiced
1 lime, juiced
1 tablespoon of canola oil
3 green onions, chopped
Softshell tortillas, hard corn shell tortillas are also awesome for this recipe
Shredded Mexican cheese
Optional: Diced green and red chili peppers, tomatoes, onion, shredded lettuce, corn, sliced avocado, goat cheese, cilantro, sour cream, plain yogurt, and or salsa.
Instructions:
First, we need to make a chicken taco marinade by combining the lemon and lime juice, cumin powder, chili powder, smoked paprika, seasoning salt, fresh ground pepper, garlic powder, and canola oil in a gallon ziplock bag. Next, place the chicken into the bag, zip the bag up, and shake it well. Make sure all the ingredients have covered the chicken pieces well. Now, place the bag of chicken in the refrigerator, let this marinate for at least one hour.
After the chicken has marinated. Place the chicken on the grill, cook till completely done, then slice, into manageable bite-sized pieces. Place chicken in a bowl.
Next, slice the green onions, then stir them, and the Mexican cheese into the chicken pieces. Now, take a big spoonful of the grilled taco chicken and fill the soft flour tortillas, and hard taco shells. Add any of your preferred toppings and enjoy! These tacos are great to enjoy by themselves, and can simply be eaten by hand.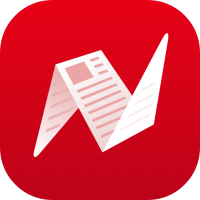 This is original content from NewsBreak's Creator Program. Join today to publish and share your own content.