Southwestern chicken stir-fry
Y'all, this southwestern chicken stir-fry is so yummy; I can't even begin to tell you. It's not just simple to make, it's also a very healthy dish, and so versatile. Heck yes, this recipe has the zest and kick of spices in it; but remember it's supposed to be because it's southwestern.
Ingredients:
2 pounds of skinless, boneless chicken breast
4 cloves of minced garlic
1 red chopped onion
2 chopped green onions
1 medium-size bell pepper
1 teaspoon of seasoning salt
1 teaspoon of fresh ground pepper
1 tablespoon of paprika
½ teaspoon of turmeric
1 teaspoon of cayenne pepper
½ teaspoon of crushed red pepper
½ teaspoon of chili powder
½ teaspoon of cumin powder
½ teaspoon of organo
1 to 2 tablespoons of canola oil
Seasoning for the raw chicken:
½ teaspoon of garlic powder, and seasoning salt, and ground black pepper to your taste (this will get sprinkled on the raw chicken separately while we grill the chicken).
Instructions:
To begin, we need to grill the chicken breast. So, get your indoor grill prepared. Next, season the chicken lightly with garlic powder, seasoning salt, and ground black pepper. Place the chicken breast on the grill, and cook until the chicken breast is well done. Now, chop the cooked chicken up into small strips, or bite-sized pieces. Set aside for the moment.
Next, chop up the onions, bell pepper and mince the fresh cloves of garlic. In a large skillet add the canola oil and the garlic, onions, and chopped bell pepper. Saute the onion and garlic until they are translucent in color (clear) on medium heat. Now, add the chicken and all of the spices, stir and combine well. Lower the heat to a simmer then place a lid on the skillet, stir after 5 minutes. Cook for a total of 8-10 minutes. (Remember that the chicken has already been cooked on the grill. We are only incorporating the flavors of all the spices, and veggies into the chicken at this point.)
Remember when I told y'all that this is a versatile recipe? It honestly is! Next, you can either serve this southwestern chicken stir-fry as it is or on top of a bed of cooked dirty rice and sprinkle it with some Mexican cheese and serve. Or it can be served mixed in a salad, with corn chips and cheese. It can even be used in lettuce wraps to cut the calories in half. However, you prefer to serve it; I guarantee that you will love it. Well, at least I hope that you will.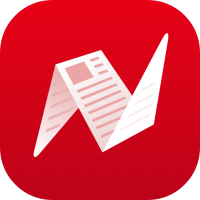 This is original content from NewsBreak's Creator Program. Join today to publish and share your own content.