An emoji is worth a thousand words — here's what the most popular ones are saying.
Just a few years short of 30, I'm thinking more on the traits of my own generation (and how Gen Zers on Tik Tok are labeling the out-of-date trends of Millennials). It's interesting to see how different generations view each other, and the quirky and weird ways that one can identify the other.
And so, in the spirit of humor and playful jokes, let's dive into the breakdown of the most notable and identifiable emojis used by each generation.
The classic heart and smiley face. 😊♥️
You may be a grandparent or senior, and the grandkids introduced you to not only to Netflix but also to emojis.
Surveys found that seniors like to keep it simple with emojis — a classic heart, or a nice smiley face. Beyond those two, things just get too complicated. The expressions on the rest of the faces are hard to see on such tiny screens, and frankly, they're too nuanced. You've got better things to do with your time. So send that red heart and get back to your perfect cup of tea and favorite shows on Netflix!
Your grandkids use a ton of new lingo that you don't quite understand. It's confusing, and a little annoying too. Why can't people just say what they mean? And when did it go out of style to just talk on the dang phone?
You come from a simpler time, and you like it that way. A smile can say a thousand words (and that's why you use that emoji, and not much else!). 
The nerdy glasses and buck-toothed emoji. 🤓
You are likely a Boomer. Your Millennial children have taught you most of what you know about technology, and you're doing your best to keep up — but damn, technology is really upgrading at an alarming rate!
When you were first shown smartphones but your children, nieces, or nephews, the emoji world was a whole new stomping ground of confusion. But you still wanted to stick with the times, so you were open to learning and upon testing several emojis (and using some incorrectly), you landed on your favorite. 
You in particular identify with the glasses on this emoji because, well, your vision isn't quite what it used to be. The ol' eyes need some help these days, so let's be practical with those prescriptive lenses. You're professionals, looking forward to retirement (if you're not already there), and you've had a great run in your career!
Keeping things proper and correct so that HR doesn't get on your ass is still a thought that swims around your mind, whether you're conscious of it or not.
You've lived long enough to know that being 'cool' isn't what it's all about, even if your kids or nieces and nephews are still chasing the trends. Being comfortable in your own skin, and embracing who you are, is a much more valuable use of time. 
That's why you like the practicality and fun of the glasses and buck-toothed emoji.
The laughing/crying face emoji. 😂
You are a Millennial, through and through.
Just as this emoji accurately represents your life, you too resonate deeply with the GIF of the dog drinking a cup of coffee and saying, "This is fine", as the entire house around him is ablaze:
You grew up in a generation of crippling debt, economic crisis, and minimum wage that barely pays the bills. You have student loans up to your ears, and will probably die before you pay them off. For many of us, owning our own home is a pipe dream. We're bumbling along and doing our best, regardless.
As the mental health crisis on a global scale has grown, you've learned that life is basically a giant shitshow, and if you don't laugh about it you'll just start crying and likely never stop.
Or, better yet, let's be extra productive and just do both at the same time? Perfect. We love a good multitasker!
The skull and crossbones emoji. ☠️
This user is a Gen Zer, but because that generation is too busy on Tik Tok they likely won't bother reading this article. So, I will instead speak to the parents and family members of Gen Zers, just to add some clarity to things.
Disclaimer here: I'm not a Gen Z expert. In fact, according to them, because I'm now 28 I'm old, which I learned recently through a friend with a Gen Z step-daughter. I wrote about my shock and woes in a recent article, which was my inspiration for this particular piece. Of course, this is all in good fun:
3 Generation Z Trends that Will Make You Feel Old as Dirt
Apparently, as a Millennial, I'm easy to identify as soon as I use my laughing/crying face emoji (or by my side-part and skinny jeans? How rude!).
Now, real-talk, it's important to preface this with some science — Gen Zers got the butt-end of the mental health crisis with the rise of social media. For example, consider this quote and research:
"Rates of anxiety and depression among young women are skyrocketing, and those same teens themselves are highlighting Instagram as a major factor in this trend. In 2017, the YoungMinds and the Royal Society for Public Health even singled out Instagram as one of the major contributors to negatively impacting the mental health and well-being of young people."
I preface with this, because one of the underlining jokes of the Gen Z of generation is, well… wishing they were dead. Joking about preferring to be dead than existing in our current world. 
Sure, there are reasons we can appreciate this feeling. The current political landscape, climate change, rising mental health crises, the endless shit-show that is our existence…I get it to a point. But with that said, the joke doesn't seem to land for us as other generations.
And when you see this joke in action, it's a little startling. It definitely took me aback.
The skull bone emoji is essentially used for similar purposes as Millennials who use the laughing/crying face emoji, but times 1,000. As in, to a much more extreme degree of these feelings. 
If you're trying to get a bit more of an understanding of their humor (other than the 'death humor', that is), this video below is a crash course. I can't guarantee you'll understand it, but hey, research is important!
Final word.
Of course, I write articles like this in good fun. Results may vary, but from my research and personal experience, these are the top emojis used by these generations. At the end of the day, you do you!
Express yourself in whatever way you wish!
Did I mistake or misuse the "official emoji" of a certain generation? Let me know in the comment section below!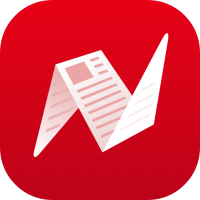 This is original content from NewsBreak's Creator Program. Join today to publish and share your own content.