Odds are, they'll make you feel the same way.
Before diving in, just a disclaimer that I'm a millennial, and I was born in the early 1990s. The fact that there are now university and college students who were born in 2003 just entirely blows my mind.
I'm not even 30 yet, and still, these kids on Tik Tok are making me feel like I'm ancient to be living in a tomb.
I don't know when it happened — I don't know when exactly I crossed the boundary from being a young woman to some oldie that Gen Zers look at them think, "She looks like she could be my mom." But here we are.
Or at least, here I am.
For the first time, I am confronting the fact that I am apparently old right in the face.
And if you're reading this, I'm taking on this journey with me. Why not torture ourselves together, and feel unified in our joint suffering? Let's jump into it:
How do you mime taking a phone call with just your hand?
I saw this video online, and it legitimately shocked me.
Frankly, I don't know what to say. I don't know what I was expecting but it wasn't this.
Because I'm a 90s kid, when I mime answering a phone call or being on the phone I stick out my thumb and pinky finger and put it to the side of my head. The thumb acts as the earpiece whereas the pinky acts as the mouthpiece. I grew up with phones that were stuck on walls and even analog phones. You had to grab the handle and put it up to your face to answer a call.
But when I saw this video, I almost fell off my chair. A young Gen Z girl mimes dialing a phone number and then putting the phone up to the side of her head.
The thing is, she uses her flattened palm as the phone, and puts that flattened palm up to the side of her head. This entirely threw me off.
But it makes perfect sense. Generation Z didn't grow up as familiar with a phone that's on a receiver. One with a circular mouthpiece, a handle, and then a circular earpiece. They grew up with smartphones, and smart technology.
So yeah, with the generations moving forward, the old Y hand gesture for a phone is out the window. Kids these days are using a flattened palm and putting that up to the side of their face to simulate the smartphones they carry in their pockets.
Not even 30 yet and that video made me feel like I'm beyond past my prime.
Sweatsuits are in. Again.
In my mom's generation, as a Boomer, sweatsuits were really in return I was a kid. My mom dressed in them, I was dressed in them, and the whole matching sweatshirt and sweatpants were a whole thing.
I was a preteen by the time I learned that sweat suits were not cool at all anymore. In fact, they were something that signaled immediately if someone was a mom or was older. I still associate full sweatsuits with this.
But as is the case for most generations, certain fashions come back in style. We've seen fashions from the '60s and 70s and '80s be recycled and called "current and trendy" before. And I guess this is the case as well for sweatsuits.
They're back, they're apparently fashionable, and all of the celebrities and kids on Tik Tok are wearing them.
And I can totally get behind comfy clothing, but I don't get the sweatsuit thing. And maybe that just shows my age, our makes me sound older than I actually am, but I'm starting to understand how bizarre it is to be aging and looking at younger generations, seeing them proudly wearing fashionable choices that in your own generation were considered faux pas.
My most sincere hope, regardless of what happens with fashion, is that Crocs never, ever come back in style.
Ever.
Side parts and skinny jeans are out.
A friend of mine who has a stepdaughter who's a preteen told me something recently that was shocking. She said that there are videos going around claiming that you can spot a millennial from a mile away, without them telling you that they're a millennial.
I asked her how the hell that was possible, and she said two things, in particular, expose millennials like me for the age that we are.
The fact that we have side parts in our hair, and
the fact that we wear skinny jeans.
I'm still looking back at when I was a preteen and Oprah Winfrey was telling women that if they wore bootcut jeans they looked like an ice cream cone. And that if you wore flare jeans, you are way out of fashion because those were popular back in the '80s.
Millennials wear skinny jeans because they're the most flattering cut! They help you to show off the leg, while also giving you a bit of definition in the hips and butt area. Even now, I have zero interest in buying a pair of bootcut jeans or jeans with flare bottoms.
I'm already having nightmare visions of my own preteen daughter who looks at me with my side part and skinny jeans and tells me that I'm embarrassing her because I look so old, and no one wears skinny jeans anymore.
Don't take my skinny jeans from me, please. They're the most flattering pair of jeans I've ever owned, and I don't want to wear anything else. Also, I did the middle part once, when I was a kid. It really wasn't flattering.
When my friend told me about the warning signs of a millennial, I have to admit I felt a little attacked.
What do these kids these days know anyways?
This must be exactly how my mother felt when I was a teenager.
And maybe we all just have to get used to it at some point in time.
Begrudgingly so.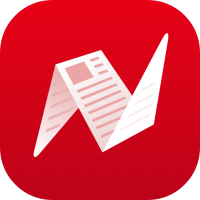 This is original content from NewsBreak's Creator Program. Join today to publish and share your own content.