In an attempt to swat away a fly, a delivery driver is now Tik Tok famous.
Tik Tok user @Caseymcperry posted a video that is making its way around the platform at warp speed. This user couldn't hold in their amusement when they received a message from their Amazon delivery driver that something had gone awry while trying to drop off a parcel.
In the video, caught by the user's camera doorbell, the Amazon driver approaches the user's house and casually tries to swat away a fly. However, in a freak accident, the driver also tossed the user's Amazon package and it landed on the roof of the house! His expression was both stunned, and mortified.
The driver looks down at the packages in his hand, and quickly realizes that he's one short. Some cussing and cursing can be heard as he tries to make sense of what exactly just happened.
After visibly pacing around on the video and trying to figure out his next steps to retrieve the parcel, the driver ultimately messages the user with this message:
"Hi, this is your Amazon delivery driver. This sounds crazy but I accidentally threw a package on your roof. Do you have a ladder I can use?"
While the driver was clearly concerned about the parcel accidentally ending up on the roof, user @Caseymcperry told the driver not to worry in a kind response:
"Poor guy, don't worry about it. Seriously, it's ok. This made our day."
The customer filmed himself the following day using a stepladder to look onto the roof, and the package was so far up there that he had to use a stick to retrieve it.
Can you imagine this sort of incident happening to you? What was one of the worst accidents or mistakes you made at one of your jobs? Comment below to keep the laughs going!
Watch the full TikTok video of the incident HERE.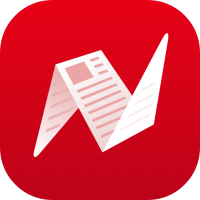 This is original content from NewsBreak's Creator Program. Join today to publish and share your own content.