This prince steals the show (and hearts) at Disney parade.
A TikTok video is circulating of the absolute best thing we've seen in a while. And in these dark times, this is exactly what all of our hearts needed. The video has already garnered more than 30 million views.
A young boy of 4-years-old was recorded in Disney World earlier this week, and the internet can't stop talking about it. The "Happiest Place on Earth" just got happier!
Not just any amusement park visitor.
During a Disney Parade, the back of this little boy sporting a Mickey Mouse hat can be viewed from the camera. He watches attentively as characters of all varieties make their way through the plaza.
But what really makes this video endearing? Each time a Disney Princess makes her way by this little boy, he takes off his hat and tips it to them!
The act alone is absolutely charming, but viewing the reactions of the princesses makes it even better. As they spot him and his gentlemanly act, they themselves offer a pleasant curtsy in return.
You can see the visible joy on their faces at this little boy's actions. When there's so much darkness and unhappiness in the world and the media right now, it's so pleasant to see something as wholesome as this.
Disney truly is the happiest place on Earth, but one can only imagine how challenging it can be as a performer at Disney. The public isn't always kind, and there can be some really hot days in those stifling costumes. To have a visitor as pleasant as this boy would make the day of any Disney staff member.
The sprinkles on top? Disney shared a word about this little guy.
Commenting on the viral video, Disney itself called the little prince "absolutely adorable". Whatever it is, there's something that just makes this story even better to know that Disney saw it and gave it a big thumbs up!
This entire thing is just so pure, and exactly what we all need heading into another weekend.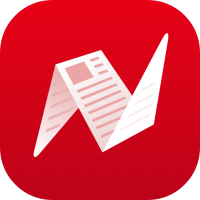 This is original content from NewsBreak's Creator Program. Join today to publish and share your own content.