Why all women deserve the same amount of media attention as Gabby Petito's disappearance received.
A few days ago, I woke up to heartbreaking news. Gabby Petito, the missing influencer who was on a road trip with her fiance, was found dead last night.
When her disappearance went viral, I wrote an article about the most recent update at the time: her fiance, Brian Laundrie, the only person of interest, both being unwilling to cooperate with police and eventually disappearing as he went on the run.
Police were supposed to keep Laundrie, who returned to Florida with Gabby's van after their road trip but without Gabby, under surveillance. There were no other people of interest in her disappearance. Just Laundrie.
You can read more about the details HERE. My ultimate goal of that article was to highlight how unjust it is that preferential treatment is offered to privileged white men in serious crimes, while women's bodies and basic human rights remain policed by society and the law.
It's backward, it's foul, and it's so, so wrong.
But today, I'm here to talk about a different social justice issue. One that gets little media coverage, and one that POC have been screaming about for generations upon generations.
Women of color go missing at alarming rates, and they seldom receive the extreme and important media coverage and public attention that white women receive.
This is a serious racial issue, and the Gabby Petito case has highlighted this fact very openly. Now, social activists are using this opportunity to shed light on the racial inequality that exists for certain missing women and girls.
Here's why the #GabbyPetito hashtag has been highjacked, and it's a good thing.
To some, using Gabby's hashtag for anything unrelated to her directly is insulting or disrespectful.
I have to entirely disagree. I think it's brilliant.
The fact of the matter is, missing/murdered pretty white women receive an astronomically larger amount of attention from the media and public than women of color.
Need some examples?
You've likely heard of these cases, and know them well. Oh, also? They're all white girls and women.
What adds to the tragedy here is that there are many similar cases around the same time that happened to girls and women of color that you've never heard of. This is how it always goes.
And what is the result of this imbalance of media attention? It can mean the difference between life and death. It can mean the difference between justice and a case going completely cold.
Please keep in mind that Gabby Petito's body was found solely because her disappearance went viral, as well as the last place she was seen. A fellow YouTuber, who happened to be driving through the same national park she was last seen in happened to see a white van with Florida license plates as they were driving. They reported the tip, and it resulting in searchers finding Gabby's body.
The amount of coincidence information and timing involved in this happenstance is astounding.
If Gabby's disappearance hadn't gone so viral, this woman would not have known that Gabby's van had Florida license plates, was last seen in the same National Park she was currently in, and that her vehicle was a white camper van. This tip, the tip that changed everything, came about specifically because of the extreme media attention given to Gabby's case.
It truly cannot be stressed how unlikely this happening was.
Now, just take a moment to consider what would have happened if the media attention surrounding Gabby's disappearance wasn't so high. Odds are, this YouTuber would have passed this van and thought nothing of it. Gabby's body would still be missing, we wouldn't be one more step closer to finding out what happened to her.
The point here is that women of color who go missing or are murdered do not receive the same amount of media attention as a pretty white woman. Her last known location is not common knowledge, the license plates on her van are not common knowledge, and even the fact that she is missing is not common knowledge.
Any witness who saw something fundamentally important to finding a woman of color or bringing her murderer to justice would never have known that they saw something important.
And that is the exact reason why we need to be talking about missing and murdered women of color more. Because they deserve just as much of a chance to be found or be given justice as Gabby Petito received in these last few days when the world came together online to spread awareness.
ALL women deserve this level of media attention and public support.
Users on social media, especially women of color, are making important calls to action using #GabbyPetito. They're using it to highlight several things.
For one, the hashtag is being used to point out the fact that when a white woman goes missing, the entire world cares immensely about it. But women of color also go missing, and statistically at higher rates, and no one seems to care as much. Here's a perfect example:
Tweet text:
"do not be mad at people trying to bring awareness of women of color going missing left & right. this is not shying away from gabby's death, it's a perfect time to bring it up so y'all know this is a real issue. #GabbyPetito" — via @nyaaathreatt on Twitter
Secondly, the hashtag is being used because there's a lot of media attention around it, and people are attaching it to post about other missing girls and women. The cases that they are highlighting are of girls and women of color.
For example, Lauren (El) Cho was also on a road trip with a friend and has been missing since June 28th. Finding any media coverage about her disappearance is practically non-existent.
Tweet text:
"I don't know much about her case, but let's get the same energy going to help locate #LaurenCho as we did for #GabbyPetito." — via hollyjolly_scrunchies on Twitter
There is an imbalance here. That cannot be denied or debated. I've heard plenty of nonsense about people saying that the fact that Gabby's missing has nothing to do with race or privilege.
Respectfully, if you're saying this you need to take a moment to humble yourself, educate yourself, and check your own damn privilege. Because you're wrong.
If Gabby Petito's disappearance has taught us anything, it's that even the smallest tip can make the biggest difference in bringing a woman justice. But that tip can only be given if people know what they're supposed to be looking out for by the media.
If the media is not telling the public about cases involving missing girls and women of color, then no case-breaking tip is going to be given.
These missing women deserve justice, regardless of their skin color or social affluence.
Demanding more media attention for women of color isn't a threat to the safety of white people.
As mentioned above, there have been complaints online of people using Gabby's hashtag for disappearances unrelated to Gabby.
Certain users, most notably white women (which is an important thing to point out, since you know, privilege), have expressed that it is disrespectful or inappropriate to point out that women of color are not receiving the media attention they deserve, all the while this tragedy with Gabby is taking place.
To that, I have to say — every case of a missing woman, black, white, or brown, is a damn tragedy.
Some users have even argued that by using Gabby's hashtag, people are taking away the opportunity for her to receive the attention and justice she deserves.
But here's the thing — as a white woman she's already going to receive an astronomical amount of more attention from the media, the public, and the police than any woman of color will.
Gabby was already at an advantage. Asking for the same amount of resources to be applied when women of color go missing in no way desecrates her memory or takes away from her justice.
We've heard this same misinformed concern when discussing feminism and gender inequality— there are men out there who are fearful that when equality is restored to women, it will infringe on the rights of men.
No one is asking for you to not care about certain people — rather, we're asking that you be mindful of racial prejudice and offer equal media exposure and attention to women of color. Not only white women.
That is the pattern we're seeing right now. A woman of color goes missing, and there's barely a peep. A pretty white woman goes missing, and the entire world losses their minds.
All missing women are valuable. All missing women deserve to come home and/or receive justice. Skin color should not play a role in whether or not a woman receives the justice she deserves.
Final word.
For my final comment on this piece, because I know that my opinion here is cOnTrOvErSiAl to some, I would just like to say one thing:
If I go missing or get murdered, and a hashtag associated with my name goes viral, please, please, PLEASE use it for purposes of greater good.
Please use my hashtag to bring more awareness to missing women and girls of color. Please use my untimely death as an opportunity to bridge the inequality gap and bring justice to every woman who deserves it and doesn't get it because of her skin color.
I can tell you now, it would be more than an honor for my death to mean something more than just getting justice for myself and my family. It would be an honor for my death to spark a movement, and encourage people to care more about women of color who are missing or murdered. That way, my death would have more meaning. It would have done exactly what I've dedicated my life to — addressing social justice issues, and working towards better equality in our world.
We all deserve justice, and we can only hope that with Gabby's case the dialogue that's been opened about the imbalance of media attention sparks up a bigger conversation that leads to greater change.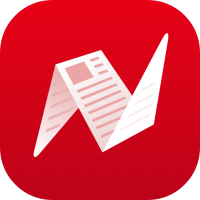 This is original content from NewsBreak's Creator Program. Join today to publish and share your own content.