Why some of the reasons for this statistic are valid, while others are misinformed.
We spend 50% of our waking hours at our job or investing time in our careers -- and that's just the 9-5 jobs. For anyone who clocks extra hours at their jobs, this percentage just goes us.
With that said, living in the capitalistic society that we do, we can't always choose the career path we may want. Realities of lifestyle, and affordability, and being able to sustain one's livelihood makes a massive difference in what jobs we choose.
With that said, it's no surprise that 70% of people in the workforce in 2020 have reported that they are actively looking to change careers right now.
Another major note to point out is that, through the shared global experiences of remote working in the last year and a half, many people have realized that job flexibility and remote working are exceptionally beneficial to their overall wellbeing.
In fact, in a separate study, 80% of respondents said that they would quit their job if it didn't offer flexible or remote working as one of the benefits of the job.
We are becoming a society that expects job satisfaction 100% of the time.
In a world of instant gratification, there seems to be a misconception that there exist careers or jobs that are 100% roses and rainbows, 100% of the time.
In fact, the expectation of instant gratification is so severe that scientists are creating a link between increases in attention deficit disorder (ADD) and the rise of instant gratification.
I'm only a few years into my career, but that said, I headed in the direction of my ideal job by starting my own business straight out of school. From social media marketing, I've moved on to making money from my one and true passion — creative writing.
There is literally nothing else in my life I would rather do with my time.
But, you know what? Even though I wake up every morning and am "living the dream", as they say, I still don't love my job every single minute of every single day.
There are upsides and downsides to every single job and career.
A Canadian study found that the happiest people in the workforce are those in creative role jobs, because they find deeper personal fulfillment and connection with their work.
I happen to be one of those people who work in a creative role, and I can identify with the fact that there is great personal fulfillment in my work.
That said, no matter what the job, there are always unpleasant sides to everything.
While my social media work allows me to partner with fantastic businesses and people, there are also days when a client's incessant calls drive me up the wall and my creative flow goes out the window because of another mess up or emergency.
And while creative writing lets me write about whatever I want without having to manage client relationships, writing is a solitary profession and can get quite lonely — not to mention the cruel online comments one can receive when they write about topics such as the ones I specialize in.
There are upsides and downsides to absolutely everything. There's no escaping it.
Anyone who thinks they'll literally love every single part of their job at all times is very mistaken, and frankly delusional.
Every person will have to do the work on the things they don't enjoy.
Procrastination is a real thing — particularly when you're your own boss and are entirely accountable to yourself.
We especially procrastinate when we're stressed, and are trying to avoid something unpleasant.
There will be projects you absolutely love — there will also be projects that you loathe with all your being.
As a business owner, I wear a lot of hats. Administrative to high level strategy to creative direct to bookkeeper — I've got to do it all.
Easy to say that the things I have to do in my business is something I'm not entirely in love with.
Most people will say, "Well, if you don't love something, outsource it."
I'm glad to hear there are fellow business owners swimming in the cash, and while I could afford to outsource, I like keeping my money, too.
I also like doing things myself, and not having a million hands in my business.
It takes a lot of trust and courage to pass parts of your business, your homegrown baby, off to strangers to take care of it.
That simply freaks me out. I'm not down.
Some days just suck, plain and simple.
We're all human.
Everyone has good days and bad days, and sometimes even a dream job can't save us from that reality.
All of us have mornings when we don't want to get out of bed, or feel like we can't get out of bed.
All of us have mornings when we really, really, really don't want to go to work. No matter how much we love it most days.
There are just days we wake up and aren't feeling great. Life happens, life affects up, issues happen with family and friends.
These sorts of personal issues and realities will always affect our work — and there truly isn't anything wrong with that.
It doesn't mean we're in the wrong career — it means we're humans.
Final word.
I've bumped into a lot of fellow millennials who are chasing the dream job they will always love, every single day.
This dream, fantasy job where every day is fulfilling and magical… this is a job that simply doesn't exist.
I'll stand on the mountain top and scream this message at the top of my damn lungs.
Welcome to adulthood, people! The reality where there are bills to pay and we're not going to love our jobs every minute of our existence!
Even when we've built our own work for ourselves, call all the shots, and choose our very own work for ourselves.
Even when we've designed everything to our unique specifications, everything to our liking, everything close to perfect.
There will be days when we don't love our jobs.
Because life is imperfect and unpredictable, and ups and downs are guaranteed.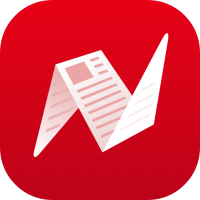 This is original content from NewsBreak's Creator Program. Join today to publish and share your own content.