How the pandemic has shown us why remote working can change physical and mental health for the better in many industries.
A 2018 survey of over 3,000 people predicted what 2020 would confirm for us once and for all -- 97% of people in the survey noted that they believed more flexibility in their jobs, including part-time or full-time remote working, would "hugely" and "positively" impact their lives and mental health.
Among those survey numbers, 60% of the 3,000 people identified as having either a chronic or mental illness that they were regularly dealing with.
Even back in 2018, respondents to the survey believed that flexible or remote working would:
reduce stress
save money
reduce distractions from colleagues and loud working environments
Once the pandemic hit, and lockdowns worldwide required remote working as a global effort, the beliefs of these 2018 respondents were partly confirmed. In difficult financial times, working from home allowed people to save money on eating out to grab lunch, buying their daily cup of coffee, and paying for gas to get themselves back and forth from their workplace.
To top it off, the pandemic has changed many mindsets when it comes to flexible working moving forward.
A 2020 survey by Forbes found 80% of respondents saying that they would quit a job their job if it didn't offer remote or flexible working. And it's becoming easier to see why.
For those with chronic or mental health struggles, remote working can be the only way to successfully further our careers.
As a self-employed person who works exclusively from home, I resonate with the above headline because I suffer from both chronic and mental illnesses. I have been recovering from diagnosed PTSD since experiences sexual assault 7 years ago, and last year I was diagnosed with endometriosis.
Long story short, crippling anxiety, immense physical pain, and regular obstacles in my day-to-day work life is a common reality for me.
The fact of the matter is, if I were not working remotely from home I would find it next to impossible to further my career, and I've only just started it at 28 years old.
Juggling both chronic and mental illnesses are difficult enough to navigate on a regular basis -- throwing in managing these disorders in a shared workspace with others would simply be difficult to pull off, or would just be near to impossible.
There's never a way to know if it's going to be one of those days, and being able to work from home has been my saving grace in actually being able to build my career and businesses successfully.
Even if it means working from bed, which is not an uncommon occurrence for me.
Working remotely allows people to navigate their health difficulties effectively, rather than sabotaging an entire workday at the office.
If I worked a regular nine-to-five from an office space, and say a PTSD triggering were to happen, I would not be able to continue with my workday as if nothing was wrong. I have to treat my mental or chronic illness first when it's happening, and doing so on company time in the office is not something many people would support.
But for people like me, dealing with these obstacles is not a choice.
The CDC reported that:
"Both mental health disorders and chronic diseases are common and disabling. These conditions can affect anyone, regardless of age, culture, race/ethnicity, gender, or income. In 2009, 145 million people— almost half of all Americans— were living with a chronic condition. Approximately 26% of American adults aged 18 years and older suffer from a diagnosable mental disorder in a given year. Arthritis, as a chronic condition, and depression, as a mental health illness, are both leading causes of disability worldwide. "
When 60% of the workforce is struggling with a chronic or mental illness of some sort that greatly affects their ability to operate normally in a typical workplace or office, how could we not consider more carefully the importance of flexible working, including remote working or working from home?
I can't control if a flare-up from my endometriosis happens -- I'm just left writhing in pain in the fetal position. I can't just turn off a triggering or panic attack when it's coming on -- if survivors like me could do that, the recovery journey would be a hell of a lot easier.
Having clients proved to be tricky, too. Because despite my best efforts to complete work as early as possible, I just couldn't predicate when I would be bedridden or unable to work. Knowing I was letting people down gutted me on a regular basis.
This vicious cycle would feed into my PTSD so much that it would force me into a head-on collision with complete inaction, or an inability to work in general.
Remote working allows those suffering to be more productive and proactive in their work.
A two-year study by Great Place to Work of more than 800,000 employees at Fortune 500 companies reported that remote working allowed them to thrive in their work, and be far more productive.
And keep in mind that, statistically speaking, 60% of those 800,000 employees would suffer from a chronic or mental illness. Their conditions were still there and active during those two years of the study, but what changed was that they could work in more comfortable and helpful environments, and it made them far more productive.
This in itself makes the workforce so much more inclusive for people of all capabilities to pursue careers, rather than being pushed into government assistance or extreme poverty because they can't facilitate a typical 9-5 in a traditional office space.
A report taken in March 2020 report found that 83% of chronically ill or disabled individuals reported being able to actually work because of remote working. That is incredible.
If someone like me wants to keep their career thriving, it's imperative that we can actively give ourselves every opportunity necessary to pursue healing in the midst of building our careers. This has only been possible for me personally because of remote working.
I've healed in immense and substantial ways due to this. I wouldn't have been able to achieve these lengths if I was putting all of my energy into hiding my chronic and mental illnesses at work, just barely meeting my deadlines.
Final word.
Living with mental illness and/or chronic illness is hard enough. But we tend to make it even harder by beating ourselves down and making ourselves feel bad for experiencing the natural aftermath that comes with any traumatic experience, physical or mental.
There's nothing that slows healing down more than berating yourself for trying to heal it all, all while trying to climb the ladder in your career. Having any illness strips so much away from you, and for anyone who wants to pursue a career, illness then makes it even more difficult to make that happen.
This is where remote working comes in -- it empowers those of us suffering from trauma, physical disorders, or any other bodily obstacles to still thrive and work in our careers regardless.
Accessibility, accommodation, and encouraging overall mental and physical well-being are taking centre stage, and it's about damn time that our outdated workforce catches up to make such benefits as remote working an expected reality in the workforce.
Flexibility is key to making our futures, careers, and industries thrive.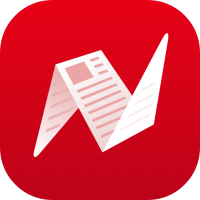 This is original content from NewsBreak's Creator Program. Join today to publish and share your own content.