We never want to go back to who we were at the time of the abuse.
Statistically, 1/5 women will be sexually assaulted in their lifetime. On top of that, 1/4 college women will be sexually assaulted on campus.
With numbers like this, we can see that there is a very serious problem that is just not talked about enough.
As a survivor of sexual assault myself diagnosed with PTSD, the realities that come along with living with trauma as a result of a violating event are a challenge to navigate.
With that said, in online communities committed to supporting survivors of sexual assault, there is a trend among survivors that is rarely talked about :  many of us have made intentional, and drastic, changes to our physical appearances following our assaults.
I did just that, and many of us have done so for very similar reasons.
A survivor changing their appearance means a new, fresh start.
As a natural brunette, I dyed my hair blond within days of the attempted rape.
I had all of a sudden become an unsettling statistic, and it was too much for me to stomach at the time. I had trouble accepting it, and instead tried to distract myself through other means.
Dying my hair, and thus drastically changing my physical appearance, was my 'other means'.
And so, though I didn't feel safe enough to leave my abuser at the time, I took it upon myself to mark an important change in my life — I knew I was going to leave him, and I was ready to go in an entirely different direction with my life.
I went from brunette to blond before I left my abuser for good.
In fact, the change of hair colour for me, or change of appearance for other survivors, can be exactly the change we need to give us the courage to leave our abusers and start out fresh and on our own terms.
Survivors use a drastic change of appearance as an opportunity to redefine themselves.
We've already been through so much. There are a lot of unanswered questions, and plenty of confusion. We also have a lot of healing ahead of us.
The time required to heal from trauma will take many, many years, if not decades or an entire lifetime. That is a daunting prospect.
Following a sexual assault, one of the hardest parts of the aftermath is coming to terms with what has happened. It's an incredibly crushing weight, and many survivors just don't have it in them to face their trauma right away.
What tends to happen, as a result, is a change of physical appearance to create some distance and space from the trauma experienced.
Changing hair colour, starting up a new fitness routine, throwing out some clothes and replacing it with new ones -- often the replacement is very different from what was previously worn.
It's the difference that makes us feel safer and more distanced from our assault.
Final word.
I dyed my hair, in particular, because my brown hair has a negative correlation, while my blond hair has plenty of positive ones.
I was a blond when I found the courage to walk out of my abusive relationship, and when I found my voice and discovered the true value of who I am and what I have to offer.
It may seem like a mundane visual representation of these things, but when a survivor looks in the mirror we don't see the same scared victim from the attack.
We see someone new, and empowered, on our own terms and in our own right. And that changes everything for us.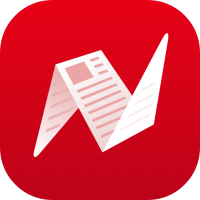 This is original content from NewsBreak's Creator Program. Join today to publish and share your own content.