This crime is the most underreported in the world.
Since the #MeToo movement came to the forefront in 2017, survivors of sexual assault have been speaking more openly about their experiences and the trauma suffered due to sexual violence.
That said, there is still a significant stigma held against survivors of sexual assault, from shaming to doubting to accusing victims of only wanting attention, survivors suffer significantly when they step forward.
Along with trauma resulting from attacks (81% of women and 35% of men report significant short-term or long-term impacts such as PTSD), survivors must then contend with the psychological torment of highly accusatory societies and cultures around the world.
With the severity of already-existing trauma, along with the likelihood of being retraumatized either by the reporting process or the justice system, it is not uncommon for victims of sexual assault to never report their assaults.
Data shows that 63% of survivors of sexual assault will never report their attack.
The statistics are unsettling, and we must take them more seriously.
The data around sexual assaults is truly shocking.
Every 63 seconds, an American is sexually assaulted.
One in five women and one in 71 men will be raped at some point in their lives
Rape is the most under-reported crime in the world
63% of sexual assaults are not reported to police
Only 12% of child sexual abuse is reported to the authorities
There is a significant amount of data related to the horrific rates and psychological consequences of sexual assault. There's a very good reason that the UN considers rape as a violent crime of warfare.
I can personally resonate with every reason for not reporting.
I am a survivor of sexual assault.
My experience adds me to even more unsettling statistics categories— such as 1/5 women in college will suffer a sexual assault, and 90% of women in college who are victims of rape know their attacker.
I also chose to not report my attacker.
I chose not to report for a variety of reasons. For one, I knew the stats related to how unlikely it was to have an attacker held accountable for their violation.
I would also be officially diagnosed with PTSD several years later, which is another reason I never reported — I was too busy drowning in my trauma, and just trying to get by day-to-day in my life. I just wanted peace. I just wanted to move on. I didn't want to worsen my trauma by going through the extended and cruel justice procedure.
I also knew that my attacker didn't see the night of the assault through the same lens as me — for him, he was trying to get lucky and was inconvenienced when I wouldn't relent.
For me, it was a traumatic, horrifying attack that resulted in a deep violation and betrayal I would still struggle with 7 years later.
There is certainly a part of me, a part thirsting for justice, that desperately wishes my attacker would acknowledge the assault for what it was. The least he can do is own up to the trauma, suffering, and violation he caused me.
But I know that's not possible.
Our world is against women, and often reduces us to bodies of meat rather than human beings.
Society and the media regularly tell survivors that we've "misunderstood", and should be "flattered" by the attention of an attacker. We've all seen it plenty of times on TV when someone steps forward to call out a high-profile individual for sexual assault.
Pair that with a traumatic experience of every single survivor wishing that the violation simply never happened? Well, the doubt of society and the critical nature of the public towards survivors is just a devastating amount of salt in our already open wounds.
Don't forget how frequent it is for young white men to be placed in front of judges and walk away from their crimes without a scratch.
Because the last thing society wants to do is ruin the life of a "good guy" with a "bright future".
The right question to ask, at that point, is 'but what about his victim'? Why does the system not care about the survivor who must now endure a life sentence for a crime committed against them?
Where is the justice for the violated and innocent?
Final word.
The truth is, I wish every single day that I wasn't a survivor.
I wish this had never happened to me. I wish I had never been violated or abused or betrayed by the man I loved. I wish I could just be a normal woman… whatever that means.
But that's the catch, isn't it? When the data shows that 1 in 5 women will be sexually assaulted in their lifetime, I'm not so un-normal after all.
But I wish I was among the ranks of the other 4, not the 1.
And it just breaks my heart that out there there are women still being gaslighted and belittled, being falsely reassured that they "weren't sexually assaulted because he's a nice guy, and he wouldn't do that".
And there are women who were violated, but will believe people when they tell them that it didn't really happen that way.
Survivors are already suffering enough, and yet society continues to increase a victim's suffering simply because confronting the reality and prevalence of sexual crimes is too uncomfortable for many to acknowledge.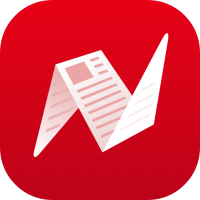 This is original content from NewsBreak's Creator Program. Join today to publish and share your own content.