This statistic is a startling reminder that the trauma suffered by survivors does not receive the attention it deserves.
As a sexual assault survivor myself, this statistic really hits home. In particular as I have also been diagnosed with PTSD due to the assault I suffered.
49% of sexual assault survivors will develop PTSD due to their assault. PTSD, which stands for post-traumatic stress disorder, is caused by a response to any event or incident that can be considered traumatic. Examples of such traumatic incidents include natural disasters, accidents, or violent experiences.
I shouldn't be surprised that I myself developed PTSD following my assault, considering that the statistics weren't exactly in my favor.
Imagine living in a reality where the flip of a coin decides whether or not you'll be living with a life sentence of a horrible mental health condition, resulting in trauma-related struggles in your day-to-day life. Forever.
And just to be clear, those survivors who don't develop PTSD don't come out of such a violation unscathed. They still live with the horrific effects of sexual assault, whether or not they experience panic attacks, triggerings, or other PTSD side effects.
As a society, we need to be better at identifying mental health struggles.
Especially when, statistically speaking, the odds of developing a severe mental illness are 1 in 2, we need to truly do better at offering support to those who are suffering.
My PTSD showed itself in many surprising ways, often confusing my husband and I. We didn't recognize my mental illness for what it was, or the severity of destruction it was causing in our lives. I remember many times when I would stand in my kitchen every other day, raging and ranting to my husband about the injustice of sexual assault, and bad people, and how broken the world is.
My husband and I simply just did not know what to do with my rage.
I would complain about the sickening content I would see online, slut-shaming and blaming survivors for their assaults, and how infuriating it was that they were expecting survivors just like me to shut up, get on with my life and get over what happened to me.
Upon entering therapy, I realized there was no shame in ranting and raging about injustice. Because it was understandable for me to be so upset and damaged by what I'd been through.
But when you let that injustice turn only into an unfiltered rage, rather than redirecting that energy to healing and activism, it will damage you from the inside out.
There's a need for a safe space for women and survivors — and that space is generally lacking in the world.
There are so many women and survivors out there exactly like me, who encounter sexist and misogynistic comments in life, also find themselves standing in their kitchens ranting and raging to their partners about the injustices of the world.
And that energy stays within their households, and it ruminates within the air. That sort of energy spreads like poison.
But then, when they then seek therapy or professional help, they can find relief and healing.
They feel that rage dissipate somewhat, allowing them to regain their lives little by little, with each day that passes in a state of active healing.
There is a sense of us not being silenced anymore. Instead, we raise our voices so that we are seen and we are heard and we are recognized.
Because our voices matter.
Our stories matter.
And the first step to healing is recognizing what has happened to us, and that we are deserving of healing and peace.
Why do our stories need to be told so desperately?
Frankly? Because it's about time that we stop fearing for our daughters.
It's about time we stop fearing for our friends and our sisters and our mothers and all of the women and men in our lives who are being violated and then systematically silenced into submission.
Because it's time for us to have some sense of comfort in the fact that if there is a crime committed against a citizen in our community, they will receive the rightful justice they deserve.
But right now, that's simply not what happens.
And so, in light of a legal system that does not represent us with integrity or justice, we will create our own justice.
We will create our own noise and we will create our own healing.
Because it's very clear that we're not likely to get the closure and healing we need if we rely on our society and other people to win that fight for us.
This is why we need to continue telling our stories, whether to those in our lives, to our therapists, or to the world.
Final word.
Every single day, 50% of all survivors are experiencing another panic attack, another difficult night, or another retraumatization. That is just the reality when it comes to PTSD.
That is exactly why we need to come together, as a society, to uplift survivors and get them the mental health support they need.
We need to have more conversations about the realities of what women and survivors are facing every day when they walk out into society and have the guts and bravery to share their story with the world.
Because every single thing that we survivors have survived up until this point has only made us stronger.
And that is a truly incredible thing, and speaks volumes about the strength and resilience of survivors all around the world.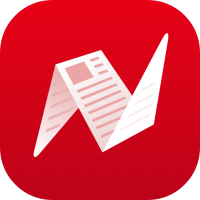 This is original content from NewsBreak's Creator Program. Join today to publish and share your own content.