As high as 30% of war veterans and firefighters will develop PTSD symptoms in their lifetime, and they're not the only ones.
More and more, the mental health and well-being of veterans and service people is being discussed in mainstream media, and among government organizations. And this is for a good reason.
War combat, for example, comes with a significant risk of developing PTSD at some point in a soldier's lifetime. Consider these statistics:
Veterans involved in operations Iraqi freedom and enduring freedom are reported to have rates of PTSD of 11-20%.
Gulf War veterans have rates of PTSD around 12%.
An estimated 30% of Vietnam veterans develop PTSD at some point in their lives.
That said, military servicepeople are not the only career people at high risk for developing PTSD. Included in these ranks are policemen, firefighters, first-responders, and health professionals.
Firstly, what does PTSD look like?
It's reported that up to 30% of firefighters will develop PTSD in their working career, which is just on par with Vietnam war veterans.
PTSD can be developed after an individual experiences a traumatic event that can be classified as significantly damaging to one's mental health. PTSD can present itself in heightened anxiety, paranoia, flashbacks, panic attacks, and triggerings that remind an individual of the traumatic event itself.
I was personally diagnosed with PTSD years after a sexual assault I experienced. PTSD can result from any event that can be classified as 'traumatic' to an individual, but is most often associated with experiences of chaos, extreme fear, assault, and threat to one's life or livelihood. This is why we see such high rates of PTSD in service careers, as these sorts of experiences become almost commonplace, or at least come along with the territory.
Not long ago, I was suffocating under the weight of my PTSD, and I wasn't sure I'd ever be able to live a "normal" day again that I wasn't tormented by my trauma, let alone live a fulfilling, successful life with a blossoming career.
So while I didn't develop PTSD from my career choice, living with PTSD certainly negatively affected my ability to participate in my career to the fullest. This is also the case for servicemen who find themselves struggling with PTSD as a result of their work.
This can create a dangerous and concerning pattern for service people returning to work and becoming further traumatized. It is already a massive struggle for a world that already struggles with administering the proper quality and amount of mental health care that human beings need.
As a community, we need to become more aware of the critical effects trauma has on people's careers and well-being.
Mental health is already a taboo topic, and in certain cases it becomes even more difficult for those struggling with PTSD to get the care they need.
Studies show that there is an extremely negative perception of receiving mental health care in the Black community, deeming such treatment as unnecessary and a waste of money. Men suffering from mental health struggles report a hesitancy to receive treatment because of the potential of being perceived as a weak male by society.
With these strong stigmas still in place, people who desperately need mental health treatment are not receiving it.
As a result of my trauma, I've attended therapy and spent years in a regimented self-guided therapy routine that has allowed me to achieve deep healing.
Living with a mother who works in mental health, I was very privileged in that mental health treatment was easily accessible to me when I needed it most. That said, I was also quite privileged in not having a negative stigma pressed on me when I actually went to my parents to tell them about my assault, and ask that professional help to be arranged.
Many are not so lucky when it comes to the perception of their loved ones, as well as their access, to mental health services and treatment.
Service people need more support and training in regards to trauma and the risks of PTSD.
There are many reasons why police officers, in particular, are susceptible to PTSD diagnosis, and some of those reported reasons by sufferers are:
Hyperarousal for the chaotic demands of the job
Lack of satisfaction with and negative thoughts about the job.
Lack of support from friends and family.
and a general lack of hobbies.
Imagine going to a job that not only saddens you but is also the exact cause of your trauma. And yet, you must return to it, day after day, despite the wear on your mental health and well-being.
For example, my PTSD is a constant drain on my daily energy. Along with facilitating everyday realities, my body is also working to combat the extra strain of anxiety, paranoia, and panic attacks that come with my diagnosis. That is a big reason why I require 9-10 hours of sleep every night to feel fully energized.
Many service people work grueling shift work, and are reported as being overwhelmingly sleep deprived. With already suffering well-being, the lack of access to the sleep they require to heal is denied of them because of the constraints of their careers. PTSD symptoms worsen when we are not getting enough sleep for our body to function properly.
I talk openly with people in my life about how much sleep I require, and often I'm told how "lucky" I am to work for myself and get as much sleep as I do.
This isn't about "luck" — this is about what my body requires to survive and be healthy so that I can have a career and social life that fills me with joy.
Final word.
People are suffering, and our communities don't have the infrastructure to keep up with the growing need and demand for mental health services and resources.
One of the best places to start is to educate ourselves on this reality. Healthcare professionals had a massive spotlight put on them during the COVID-19 pandemic, due to the growing demands of their jobs, and the obvious toll it took on their mental health and wellbeing. But keep in mind, the realities of work-related PTSD are not new, and won't be going away once the pandemic is under control.
Service people dedicate their lives to protecting the well-being and safety of our communities. The least we owe them in gratitude is protecting them in every way when they step out on the job each day. And mental health needs to be prioritized and included in that protective support.
It's easy to see service people as superheroes (and in many ways, they are!), but don't forget that they are also human beings that can struggle and have difficulties. And one of the biggest risks they face, apart from their lives, is the quality of their mental health and well-being.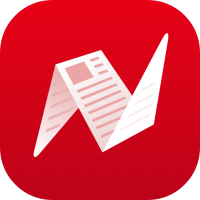 This is original content from NewsBreak's Creator Program. Join today to publish and share your own content.