This is a surprisingly low statistic, but that number is growing with how in-demand high-quality writing skills are in today's market. 
I've been a professional copywriter and creative writer for several years now, and let me tell you that I (like many of you reading this) never thought it was possible to make a living off of my writing.
That said, I can be included in the 0.03% of people who make a living from writing. According to the Bureau of Labor and Statistics, in 2019 there were 48,544 employed in-house writers and authors for companies, while about 82,656 writers were self-employed. This shows that there is a lot of opportunity in the market for 9-5 writing careers, freelance writing, or a writing business for those looking for a creative career change.
I've made a successful writing career for myself — and many people ask me how they can make a living from their writing as well, all while keeping their work fresh and new.
Here is my advice for how you too can make a living from your writing in an industry that is only growing in need online and in the business world.
Experiment with things you wouldn't normally choose.
The average person will change their career 5-7 times in their working lifetime. Who's to say whoever is reading this isn't already thinking about it?
The key to jumping into a new career is having the courage and desire to experiment a little to test out the waters.
As a creative, I never would have anticipated I would be writing regularly for a personal injury law firm. I'm no lawyer, and the technicalities of law go right over my head. That said, it was the writing voice that I used that they felt was a perfect fit for communicating with their clientele.
Writing about personal injury law may sound boring, but it's not. I write many brand-oriented pieces which are designed to help those who have experienced traumas related to injuries. I write pieces that advocate for injury victims in regaining their quality of life and joy again.
Instead of boxing youself in, let experimenting with a new writing career expand your horizons and skills.
You won't know unless you try. And you really, truly, don't know right now what you will enjoy writing about if you jump into such a career.
Keep in mind that it's not just the topic one is writing about which makes that piece fulfilling, it's also the purpose of the piece which speaks to us as writers.
Challenge yourself to go outside of your comfort zone.
Data shows that 30% of the workforce will now change careers or jobs every 12 months. Why? Because our ever-changing workforce is creating new opportunities for jobs that didn't exist a generation or two ago.
That is why writing careers are rising in popularity.
If the idea to try out a writing career for yourself has been on your mind for a while now, there's no better time to jump in. Writing will always be a marketable and in-demand skill that any and every business will need. The growth of technology cannot and will not change that fact. Artificial intelligence cannot replicate true creative genius.
Give different jobs or opportunities a try, but don't box yourself into anything too limiting.
You're not experimenting for the sake of just trying a million different things. You're experimenting to find the right fits for you. These are the topics you truly resonate with, write well, and love to cover.
This is a process of elimination sort of deal. And be aware that this process of experimentation may need to happen every few months or few years, just to keep things fresh.
Remember that a person on average will try 5-7 different careers in their lifetime. There's nothing saying that can't be you, and odds are you're the only obstacle in your own way.
The higher the risk, the greater the reward.
Every time you dive into something new, like trying out an entirely new career, that's a scary prospect.
But as they say, big risks can equal big rewards. And you won't know unless you try.
Know that it's not unusual to start an entirely new career, or have an itch to just try something new. Don't forget that this year, 1/3 people will change their career in the next 12 months. That's a lot of career-changing! That stat, more than anything, just shows how much the job market has shifted, and how many more job opportunities are out there. Jobs you may never have thought were possible are now an actual reality.
With only 0.03% of working US citizens having careers in writing, when the skillset is so incredibly valuable and in-demand around the globe, there is an open opportunity for you to jump into the writing career you've always dreamed of.
If only you have the guts to take the plunge.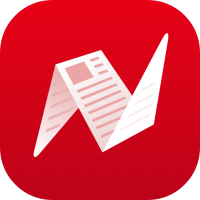 This is original content from NewsBreak's Creator Program. Join today to publish and share your own content.