Shocking testimony from Britney Spears herself exposes the absolute nightmare she's been living for 13 years.
In a recent revelation yesterday, Britney Spears returned to court to fight her conservatorship, and a portion of her testimony has been made public.
The details of what she shared with the judge are truly chilling.
Most notably, despite the number of times in this past year that Britney's social media page assured that she was okay, Britney Spears herself stated that was all a lie.
The #FreeBritney movement had it right all along.
Britney Spears is miserable, she is traumatized, her mental health is in a devastating place, and she wants out of this conservatorship once and for all.
Listening to the recordings of her testimony is heartbreaking. Because not only are the worries and concerns expressed by the #FreeBritney movement now confirmed, but it turns out that the constraints and abuse of the conservatorship were far worse than anyone could have imagined.
Here are the biggest takeaways from Britney Spears' recent testimony, and a disturbing look inside the nightmare she has been living with for the last 13 years:
'The Handmaid's Tale' comes to life.
If you watched the TV series 'The Handmaid's Tale' and thought an oppressive, dystopian reality like this couldn't possibly happen in real life, know that you couldn't be more wrong.
Britney Spears is living this sort of nightmare right now.
In shocking testimony, Britney confirmed that her conservator father gets to decide whether or not she can marry, and also whether or not she can have more children.
(Spoiler: he doesn't want her to, because then he wouldn't be able to work her like a racehorse anymore.)
Due to this, she has been forced for 13 years to have an IUD implanted in her uterus without her personal consent.
Britney's exact words were:
"This so-called team will not let me go to the doctor to get [the IUD] out, because they don't want me to have children. I want to be able to get married and have a baby. I was told right now in my conservatorship that I am not allowed to get married and have a baby."
In no universe is any of this acceptable. These are blatant violations of her body, and basic human rights. Seeing the autonomy of a woman being entirely violated and abused for 18 years is something that should infuriate everyone reading this.
Britney Spears is a capable, successful woman who has raised two children already. She has every single right to be able to remarry and have more children if she wishes. She has more than proven in the last decade how capable she is to make her own life choices and take care of her family.
Let's put it this way — the idea of my own abuser having complete control over whether or not I could marry the love of my life, and whether or not I could have children, is one of the most traumatizing and nauseating prospects I could ever imagine.
And this is the very reality that Britney Spears is living in, and has been for the last decade.
When Britney didn't feel well enough to work, she was drugged and forced on stage.
Britney's testimony made it abundantly clear that she did not want to do the Las Vegas residency, but had no choice in the matter.
Under the terms of her conservatorship, it is her conservator who decides when she works, and how much she works.
Now, you might assume that Britney would get to choose which job she works, and then it would have to be approved by the conservator, right?
Unfortunately, you couldn't be more wrong.
Under the legal constraint of a conservatorship, it is possible for a conservator to literally force the conservatee to work even if they don't want to.
Spears also notably stated that when she didn't want to work, or felt like her mental well-being was in jeopardy, her father had doctors prescribe her lithium (a drug for bipolar disorder) to ensure that she still went out on stage to perform. She said the medication made her feel drunk, and ultimately compliant.
Britney Spears' entire Vegas residency was essentially slave labor. She made over $100 million dollars doing the residency, and her father as the conservator racked up a percentage of those earnings for himself, exploiting his daughter for every penny he could get out of her.
Britney made it clear in her testimony that she didn't want to work the residency, but said that she was threatened by her father with not being allowed to see her children or her boyfriend if she didn't do it.
That is absolutely horrific and outrageous. No mother should be forced to work slave labor under the threat of not being able to see her own children!
What a gross violation of basic human rights, and it is so beyond heartbreaking to imagine that Britney has been living under these constrained and threatening rules for so long.
The justice system is empowering the abuser rather than protecting the victim.
Britney confirmed that her father is on a power trip, and is motivated by money, not her well-being. She said in court about her forced Las Vegas residency,
"The control he had over someone as powerful as me — he loved the control to hurt his own daughter 100,000%. He loved it."
It's been speculated for several years now that Jamie Spears' motivations for remaining a conservator for his daughter (despite her objections) were ultimately financial gain.
Knowing what we know now, it's hard to come to any other conclusion, especially with the information about the extent of the forced Vegas residency.
A conservatorship is meant to protect the well-being and best interest of the conservatee — but instead, Jamie Spears has used it to exploit his daughter for over a decade.
And that is exactly what Britney is calling this conservatorship herself — abusive. She stated in her testimony that she has been exploited by her father and traumatized by him for the last decade, and she is so angry about it now that she's choosing to fight back.
That is the reason why she has finally stepped forward. So that the world can know the suffering she has endured, and so that something can be done to ensure that she not continue being abused hour-by-hour by her father and exploited for every penny she's worth.
But more than anything, Britney deserves her freedom.
The freedom to get married, to have more children, and to live her life on her terms rather than the terms of her abusive father, who only cares about how much money he can get out of her.
Final word.
Spears admitted in her testimony that she had lied to the public previously when stating that she was fine, okay, and happy. She expressed that she felt so helpless and traumatized in her situation that she hoped she could 'fake it till she made it'.
She hoped that if she told enough people she was okay, then she would actually feel okay herself. But that obviously didn't work. She now expresses that she is lonely, scared, and deeply depressed.
In a chilling statement, she said simply,
"I just want my life back."
Britney Spears is a slave in her own life, forced to use invasive contraception that she doesn't want, and work jobs that she doesn't want to work, all because her greedy and abusive father gets to dictate every move she makes in life.
This is literally the worst possible situation many survivors like me could ever imagine — our abusers having full control over our lives, and shamelessly exploiting us to the point where they destroy us. And despite our cries for help, nothing changes.
This cannot go on. This has to come to an end. Britney Spears has a right to her own freedom, and has a right to see her children when she wants to, work when she wants to, and enjoy the life she has built for herself.
It is abundantly obvious that the conservatorship is an exploitative and harmful abusive technique that is being lauded over her by her father.
Time's up. It's time to free Britney Spears. Time to stop this blatantly obvious form of slavery and violation of basic human rights.
These were the parting words of her released testimony:
"I get I feel ganged up on and I feel bullied and I feel left out and alone. And I'm tired of feeling alone. I deserve to have the same rights as anybody does, by having a child, a family, any of those things, and more so."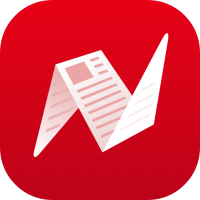 This is original content from NewsBreak's Creator Program. Join today to publish and share your own content.