Finding the ever-elusive work-life balance can often feel like an impossible task. But science actually has something to say about it.
If you feel that achieving a good work-life balance is impossible, you're not alone. Data shows that 90 percent of those polled find work-life balance incredibly hard to completely implement in their lives. And of those, 75 percent reported that the fact that they couldn't find that balance was extremely stressful for them.
Especially in 2020, while dealing with the additional concerns of a global pandemic and economic instability, it's no wonder 9/10 adults are struggling with this.
While some stress is actually a healthy thing to have, as it works as an alarm system for the body, too much of it is detrimental to our health. It's all about balance, like most things in life.
Steadily working towards big goals.
Keeping goals, and things to excite you about the future, play a massive role in obtaining a more substantive balance for overall wellbeing. The World Happiness 2020 Report states that we are at least 40% in control of our overall happiness, and science
So take that 40% and make it count -- be intentional about making goals that inspire you, and give yourself something to work towards and feel excited about.
As they say, it's not just about the destination, it's also about the journey.
It may sound odd, but I find a sense of peace and balance in realizing that my next biggest milestone in life, or big goal, is a few years away and I just need to consistently chip away at it to make it a reality. When we have a massive undertaking, and a very short period of time to make it happen, we can easily become overwhelmed.
But when we create goals that we can work on and chip at every day or a few times a week over several years, we get to see the steady progress and also create powerful habits that aid in overall consistent balance in life.
Simultaneously being challenged AND well-rested.
Lean too far to the right, and you fall into the dangerous territory of complacency.
Lean too far to the left, and you crash downward in a fiery ball of burnout.
A certain amount of challenge is healthy for us, and falls in line with the same theory as above with the benefits of creating goals. When we are challenged consistently, we are constantly growing in some way and have the potential to improve ourselves in a fulfilling way. That said, too much challenge will exhaust us, and cause harm. It's all about finding the happy medium between the two.
There is a very small grey area of opportunity where pushing oneself and being gracious with oneself meet harmoniously in the middle.
And it's one of those things that if you try to hold on too tightly you might just break it — the sweet spot between intention and just letting it be.
I can't necessarily tell you how to realistically achieve this.
But perhaps knowing we can recognize it gets us one step closer to understanding how to achieve it more regularly.
When life balance is achieved, you may not realize it right away.
And that's not a bad thing.
Harvard Business school also has data that states the thing that gives us the most happiness in life, over all else, is love. Not money, not fame, not work, not food. But love.
Love for the work that we do, love in our interpersonal lives, love for ourselves, and the like.
It's hard to imagine such a simple answer, but it's not at all simple when you consider the culture we're existing in. We live in such a dramatically growth-driven, work-yourself-to-the-bone, 'hustle till you drop' kind of mentality.
We spend so much time in full-throttle that it's all too easy to be going so fast we don't take the time to slow down and take in the beauty of the world around us.
There is a massive hidden blessing in the goals that take years of work and persistence to see them through to the end. Especially in our instant gratification society, we're so used to seeing the fruits of our labour early. This makes us even less capable of properly celebrating our wins.
When the work is extended, and the growth is slowed down, it gives us chances to appreciate the work we're putting in and recognize the value of all the effort we've invested.
That is an exceptionally powerful place to practice gratefulness.
Final word.
Recognizing the moment is key to experiencing the balance in full.
I do truly believe that balance can exist in the midst of perceivable chaos. So much of achieving this falls on our own perspective and interpretation of our surroundings.
It is possible for us to create chaos for ourselves from nothing — the waters can be calm, but we ourselves can rock the boat until it tips.
But finding peace in the midst of that chaos? That might just be the key to a happy life.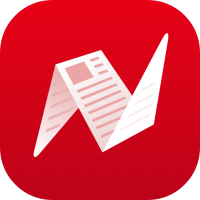 This is original content from NewsBreak's Creator Program. Join today to publish and share your own content.