Over the last decade, we've heard about cases where police intervention in mental health calls has worsened the situation. And in more recent times, there's been a public outcry to defund police and redirect funds to community and social services.
However, many feel skeptical about moving ahead with this idea. The fear is that without police intervention, certain situations may escalate without the protective services of the police. This has certainly been a concern in mental health issues where a person may become violent.
However, a New York City program shows that police may not be needed in mental health calls after all. The B-HEARD program, which stands for Behavioral Health Emergency Assistance Response Division, sent non-police teams into an area of Harlem for one month and then tracked the data.
It turns out that the members of the B-HEARD program were able to re-route 25% of all calls. Not only that, they were able to redirect the people in distress to the most appropriate services.
In the past, many people in mental health distress didn't accept help from police and EMS services. Also, most police officers end up sending people to the hospital only. With this program, 82% of the people accepted help. Only half needed to go to the hospital, and the other half were treated at the scene or sent to community-based care. All of them received follow-up care.
As a former mental health nurse, I think this data is promising, and it would be good if more pilot programs would pop up over North America. It would be interesting to see how other cities would fare with a program like this.
I know in my practice that there would be way more people arriving at the ER than the hospital could manage. Not only that, most of them didn't need hospital care. Instead, they needed a consultation with a psychiatrist and help with coping in the community. In this way, community-based services could benefit much better.
This program data is particularly timely given the increase in mental health issues over the pandemic. One study by the CDC shows that 40.9% of participants had at least one adverse mental health or behavioral episode during the study period. Aso, 26.3% of participants started or increased a substance use issue.
Most importantly, the study shows that young adults, racial/ethnic minorities, essential workers, and unpaid caregivers were the hardest hit. Many of the people in these cohorts are also the ones to be inappropriately treated by police and EMS service workers. Most essential workers and unpaid caregivers also belong to racial and ethnic minority groups.
The professionals that make up teams like the B-HEARD program have much more training in appropriate de-escalation techniques and anti-racism. These are people like social workers, peer support workers, and crisis specialists.
It's essential that marginalized communities get the care that most serves them. Unfortunately, many minorities who come into contact with police (and who may have mental health issues) have adverse outcomes. This is not only a significant drain on the health and wellbeing of minority individuals, but it also creates more physical and economic pressure for local hospitals, jails, and police services. With programs like B-HEARD, minority individuals experiencing mental health issues can get the help they need.
Programs like this can also reduce the horrible wait times that many people with mental health issues are experiencing. One report shows that two-fifths of people waiting for mental health help contact a crisis service, and 11% end up in the emergency room. The report also shows that 23% of people waiting for care wait more than three months, and 11% wait more than six months. Unfortunately, these horrific wait times can escalate mental health issues considerably, prompting the need for more crisis care.
Programs like B-HEARD can help properly direct these crisis and emergency calls and get people the care they need rather than inappropriately putting people in the hospital. Also, these programs can help decrease the number of crisis calls that inadvertently turn into criminal cases.
While mental illness doesn't always cause violence, it's certainly true that mental health symptoms are incredibly distressing and can escalate behavioral issues. Police and EMS services are not always trained to understand the complex behavioral outcomes of certain mental illnesses. In this sense, professionals like social workers and people well-trained in behavior crises would be more appropriate.
The data from the B-HEARD program is certainly promising and can help guide future directions for programs and policies around mental health services. There's been a public outcry for better mental health help, and I think we need to pay attention to programs like these if we want to improve care and reduce personal and economic costs.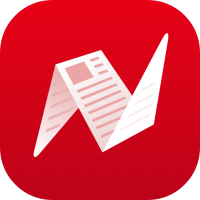 This is original content from NewsBreak's Creator Program. Join today to publish and share your own content.