I write a lot about my alcohol recovery and knowledge as a former mental health and addictions nurse. Having these experiences has taught me a lot about recovery and all the health-related issues that can happen due to alcohol addiction. I also write about how my father passed away from alcoholic liver disease, which sparked me to research how alcohol damages various bodily systems.
Recently, there have been a lot of changes in my life which felt a bit de-stabilizing. It prompted a new descent into some anxiety and depression. Although my mental health improved significantly after quitting, I think that there are long-term effects of alcohol use, particularly on the nervous system. Indeed, research seems to back this up.
Of all the body systems that are affected by alcohol, the nervous system is the most impacted. Alcohol re-shapes the nervous system so that it can be hard to bounce back once you get sober.
Most newly sober people can attest to the effects of a nervous system out of whack. Symptoms like insomnia, tremors, nightmares, mood swings, and generally feeling "strung out" can continue long after a person stops drinking.
The degree to which the nervous system is affected depends on how long and heavy a person drinks. The longer and the more serious the drinking, the harder it will be for things to return to normal. And research says that for some people, the nervous system may never fully recover. With this new bout of anxiety and depression, I wonder if this is the case with me.
Unfortunately, one of the most significant by-products of alcohol use is mental health issues. They do seem to go hand in hand. People often drink to quell the symptoms of mental illness, but drinking often leads to the development of mental health issues as well. In this sense, it can be hard to know what comes first, the chicken or the egg.
Indeed, research shows that people with mental health issues are twice as likely to have a substance use disorder. But what has been confusing is to know which comes first. It can be a tangled web for many people, and that is certainly the case for me.
Although I no longer drink, I still feel that my nervous system is susceptible, much more than it would have been had I not had a serious drinking problem for many decades. I often feel I don't have a balance in my neurotransmitters, which can often lead to issues like depression and anxiety.
Most people don't realize the effect that alcohol has on neurons and the neurotransmitters that help move messages between them. The whole reason we get a high from alcohol is because of how it affects these nerve transmissions. However, over time, the nervous system slowly adapts to alcohol and re-wires the nervous system to maintain equilibrium. Unfortunately, this means that more alcohol is needed to get high. Increasing alcohol intake leads to addiction, and it has a truly devastating effect on the body and the nervous system required to power it.
When alcohol is suddenly reduced, the nervous system becomes like a sling-shot, and everything goes out of whack. This is what leads to the horrible withdrawal process. Once drinking has stopped entirely for a long while, much of the body can recover bit by bit. However, it can take an even longer time for the nervous system to recover, and for some, it may never fully recover.
For those with susceptible systems, this can be much harder. In fact, having a sensitive nervous system may even be why some of us seek out alcohol in the first place. But unfortunately, alcohol becomes like gas to a fire, even though it seems to soothe things at first.
With my recent slip back into depression and anxiety, I have had to go back on medication to help alleviate the symptoms and give a helping hand to my nervous system. It's a good thing that the medication helps. And for those of us who are sober, thankfully, medication works better for us. Unfortunately, mixing mental health medications with alcohol often means the medicines don't work as well, as alcohol decreases the effect they have on neurotransmitters.
I hope my story helps others who may also have long-term effects of alcohol use on their nervous system. Getting sober is a definite beginning towards recovery, but know that it could take a much more extended period of time for the nervous system to recover. And for some of us, it may never recover fully.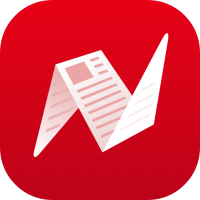 This is original content from NewsBreak's Creator Program. Join today to publish and share your own content.