Trauma is becoming a pervasive problem in our current society. In one Netherlands-based study, the researchers estimated that the prevalence of lifetime traumatic events was as high as 71%. Another global study showed a prevalence of around 70%. This means that most people we meet these days have been through some sort of adverse or traumatic event.
With numbers this high, we can expect some fallout from so much trauma. We've heard of issues like PTSD and all the myriad symptoms that come with it. But I suspect that most addictions are the result of trauma in some respect. Dr. Gabor Mate, a world-renowned specialist in addiction and trauma, agrees. He has coined the phrase, "don't ask why the addiction, but why the pain."
The truth is that trauma causes most people to find ways to check out somehow, and there are many ways to do this. One of the main symptoms of trauma and PTSD is dissociation. This is a protective mechanism whereby our bodies and minds attempt to protect ourselves from extra stimuli.
There are lots of ways to shut out stimuli — everything from dangerous to non-dangerous ways can be found today in society. Unfortunately, addiction happens to be higher on the danger scale. But the problem is, addiction is awfully effective at helping someone shut out the world.
It's interesting how addiction is demonized in a society that uses so many ways to check out. Excessive shopping, gambling, watching TV, reading, exercising, and even eating can become addictive behaviors aimed at shutting out the stimuli. Some of these activities are healthier than others, but still, the goal is the same — to disengage with our present moment, so we don't have to feel the pain.
The truth is, we are all in a lot of pain, and addiction is just one way that it manifests.
So as we attempt to unravel how to help people with addiction issues, I wonder why we rarely try to address the underlying trauma associated with it. My theory is that we aren't very good at addressing trauma on a broader scale, and we certainly haven't put resources in the right place to do this.
As it stands, few people can even get access to things like therapy or other helpful modalities. It takes money and resources to do meditation, yoga, healthy exercise, and other useful activities. Some people are just barely hanging on and have no insight into how trauma has wreaked such havoc on their lives.
I contemplate these things a lot as a former nurse and recovering alcoholic. Although I succeeded in quitting drinking, I still have to contend with the trauma that haunts me daily. At times it can be hard to sort through my own emotions and reactions. In earlier days, alcohol would help me check out from it all. At the time, it was an excellent coping strategy until it started to ruin my health.
If you look at it, though, almost any coping strategy can begin to erode our daily lives if we end up turning to them more than we turn towards our own lives. Even something simple as excessive reading can become a problem if we spend most of our time in a book rather than looking up to what's really happening around us.
When our society doesn't value the importance of putting in resources to help over 70% of the traumatized population, what recourse do people have? They will just continue finding ways to check out. And can we blame people, really? If you're in pain, would you not want to find something, anything, to help yourself at that moment?
So while alcohol addiction has very physical reasons for why the body continues craving the drug, we can't overlook how much it ends up helping people cope with underlying trauma, even if it does sacrifice health and possibly lives.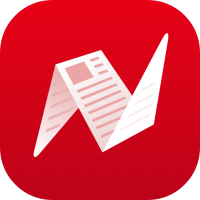 This is original content from NewsBreak's Creator Program. Join today to publish and share your own content.