We're hearing a lot about post-traumatic stress and complex post-traumatic stress disorder (C-PTSD). More people are opening up about their struggles with this condition. But I'd argue that there may not be a person alive who isn't affected by this. Most people either have the condition or are very close to somehow who has it.
In a survey of 5692 respondents in the United States, 82.7 percent were exposed to severe and potentially traumatic events, and 8.3 percent of the trauma-exposed respondents were diagnosed with lifetime PTSD. This is just a small survey and it shows a very high percentage of exposure to trauma.
In a national survey in the US and Canada, the lifetime prevalence of PTSD ranges from 6.1 to 9.2 percent of the general adult population. However, these numbers don't always capture the full picture because not everyone reports their symptoms.
One of the features of PTSD is the inability to remember your trauma. This means we have people walking around traumatized, but they have no idea why or what they're feeling. This means that not all symptoms are captured in the data.
If we look at the symptoms of PTSD, we can see how common they are in many people we meet each day. Some of these symptoms include:
Irritability, negative outbursts, and emotional reactivity
Flashbacks and bad dreams
Intrusive thoughts and feelings
Difficulty sleeping and eating
Depression, anxiety, and other mental health issues
Substance abuse
Avoiding people and situations
Dissociation
I think if we talk to anyone right now, they would most likely report a few of these symptoms, but they may not necessarily connect with a PTSD diagnosis. That's because the nature of these issues has us denying our emotional state. Trauma itself causes a denial in the emotional state in order to survive.
Did you also know that trauma and C-PTSD are associated with medical comorbidities? In a population-based study of 3171 community respondents, PTSD was associated with increased risks for angina, heart failure, bronchitis, asthma, liver, and peripheral artery disease. There was also an increased risk for autoimmune diseases which are known to be stress-related conditions. What's interesting is this data is independent of factors such as depression, smoking, and other lifestyle factors.
We also know that conditions such as cardiovascular disease, autoimmune disorders, and lung conditions are the highest cause of death and disability worldwide. If there is such a high prevalence of these conditions which are also connected to C-PTSD and high stress, we can conclude that many people are dealing with trauma in this world.
Could it be that most of our difficult interactions are a result of people who are struggling with C-PTSD? Could it be that most health issues are connected as well? What can we do if the whole world has C-PTSD?
Unfortunately, the availability of help and support for C-PTSD is not very good. Waitlists for therapists are high and the cost of going to therapy is very prohibitive. Many people with C-PTSD struggle with executive functions that make it difficult to work, enjoy life, and engage in meaningful activities. Co-morbidities such as substance use, mental health struggles, and health problems, make it hard to cope.
This is why people are often turning to online supports or DIY'ing their way through their struggles.
As a former mental health and general health nurse, I saw a lot of people who likely were struggling with C-PTSD which made their health issues worse. The incidences of anxiety and disordered problem solving were evident in patients' trajectory through hospital stays. The hardest part of nursing for me was not the actual nursing care, rather, it was having to calm down very anxious patients and family members.
In one Jewish hospital I worked, there were a high number of holocaust survivors. Every one of them had struggles with anxiety, depression, flashbacks, reactivity, and associated health problems.
To me, it seems like C-PTSD is everywhere we look, and yet so little is being done to help people through their struggles. And as we cut costs of health care, are we shooting ourselves in the foot by not investing in C-PTSD care?
I also want to touch on the C-PTSD that is rampant in communities of color that have a long line of generational trauma that gets passed down to new generations. The very real and difficult effects of intergenerational trauma aren't even reflected in the data and they should be. However, we can catch a glimpse of the problem by looking at health data in these communities.
In 2018, African Americans were 30 percent more likely to die from heart disease than non-Hispanic whites. African American adults are 40 percent more likely to have high blood pressure. Unfortunately, they are less likely than non-Hispanic whites to have their blood pressure under control.
If we know that health issues are connected to C-PTSD then we can see a relationship between health issues and C-PTSD within the black community for sure. The data shows that the lifetime prevalence of PTSD was 8.7% among Blacks. This number is much higher than for Whites and Hispanics.
It's important to remember though that not all people will be open about their C-PTSD symptoms. Often this is due to denial, stigma, or just not having a memory of certain traumatic events. This means that many more people likely have C-PTSD than what is reported.
What can be done to help with C-PTSD?
This is not an easy question to answer. So far the care and research around C-PTSD have been under the mental health domain. However, as we can see, there are very real health issues associated as well. Given that cardiovascular disease is the number one killer and disabler in the world, it's a mystery why more research isn't being done to identify how C-PTSD affects this condition.
Perhaps the best way forward is advocacy on the part of individuals and professionals. The more we talk about this issue and the more we demand better care and research, the more that health officials may take notice. We already have evidence that C-PTSD is a problem on every part of the human health spectrum, so what are we waiting for?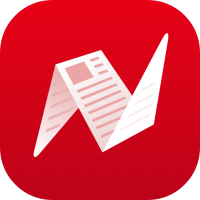 This is original content from NewsBreak's Creator Program. Join today to publish and share your own content.