When loved ones die of addiction, they don't just get sick one day, and that's it. They spend countless years unwell and actually die before they die. There are many doctors' visits full of lies ending in confusion, misdiagnoses, and further eroding quality of life. There is a slow change in personality and a fading consciousness that leaves you feeling hollow.
Family addiction means that generations of people before you have suffered this same fate, yet, it's a normal affair within the family. All the young people in the family who are just beginning their foray into addiction are complacent in that they, too, will go down the same road. The weird part is that they never think illness and death will happen to them.
I quit drinking alcohol in January 2016, a mere six months before my father died from alcoholic liver disease. I am the only one that made it out of my family addiction pattern. My perspective is dark and lonely, yet I wouldn't trade my sobriety for anything.
The problem is that you watch on the sidelines. People lose mobility early on, become wracked with alcohol-related conditions like diabetes, nerve pain, and a disabled gut. They act like the dying, yet, in theory, they're alive. But if you've ever sat with someone in palliative care, say about a month or so before death, you'll see the situation is much the same.
My father spent the entire ten years before his death glued to his armchair because he had such bad nerve pain from alcoholism. I watched as his toes curled up, the hair on his legs disappeared, and his shaking hands could barely open a jar. He ate sparingly, and when he did eat, he would sometimes vomit. My mother worried he would fall when she wasn't there or, worse yet, fall asleep with a cigarette in his mouth. I still see him there, his silhouette against lamp-light and a cigarette in the ashtray throwing twists of smoke up in the air.
Fifteen years before my father died, his mother died in much the same way. She also suffered for many years before her death as well. They were like carbon copies of each other — sitting in the armchairs, barely eating, barely alive. Five years after my father's death, his sister and my aunt passed the same way as her brother and mother before her. The same armchair, barely eating, barely alive.
There's a different kind of grief for those that die before they die. It's an anxious kind of grief — a constant anticipatory grief that gouges at the tummy and makes it hard to relax for a minute. Others know this grief when they have to sit by the bedside of the dying. You're just waiting for the inevitable, and there's no clue when it will come. Everyone who's lost a loved one says waiting is the hardest part. Imagine living in that for decades. Imagine it's not just one loved one but many.
Family addiction is like a cancer that spreads and takes hold of almost everyone. Unless you're like me and you somehow escape, even though I'm not special and I still don't have the words to explain why I made it. Unfortunately, many members of an alcoholic family end up succumbing. And they never realize that this begins early. It starts with the first stages of alcohol misuse that are taught by the older generations.
Alcoholism is a mix of genetics and environment. There's something in the genes of alcoholic families that make the drink really appealing. Research says that our brains are more likely to be affected by alcohol in such a way that our nerves and neurotransmitters need more of it to function. But I think environment is just as important. When you grow up with alcohol being almost "special" in your family, it's hard not to abuse it like all your forefathers.
In my family, alcohol use was a right of passage. Others get special jewelry or some kind of party when they hit their mid-teen years. In our family we get handed a drink with a smile and a light punch to the shoulder that says "you made it kid." When I look back, I see that death starts almost right there at that moment.
For me, I started drinking heavily from the time I got my lips around my first rum and coke. I drank in parks with my friends at school and even consumed in secret on a Saturday night. I'd steal drinks from my parent's liquor cabinet. If I was caught (which I wasn't), the punishment would be more a matter of principle than actually being concerned about my alcohol use.
To prevent secret drinking, our family would usually let us drink in front of them. They'd say "only one," but of course, that would never happen. And they'd just roll their eyes and chuckle when their young teen went back for more. This pattern is not unique to my present family. It went back for generations and generations, so it's hard to blame anyone for doing what's been done for ages. In alcoholic families, drinking is a culture and the loyalty to culture is unending.
In my late twenties, I began to show signs of health problems — gut problems, nerve pain, headaches, and general malaise. All my doctors asked me how much I drank, and I lied every time. I think the reason I could quit is that I finally recognized that my health issues were alcohol-related. Something in me stopped lying to myself.
Being the one that "got out" gives me a unique perspective into the world of family alcoholism. You see both sides of the veil. Behind the veil is the happy-go-lucky world of alcohol use, where everything seems much better because of it. On the other side is a front-row seat to the real and inevitable destruction.
Having this view makes the anticipatory grief that much worse. For those behind the veil, there will always be some other explanation why family members don't seem to be feeling well most of the time. But for me, I saw it all starting on my sober date of January 14, 2016.
Although death is inevitable, it's hard to grasp the early decline of many family members whose every move is a concern. It's hard to watch loved ones sitting in palliative care for so many years. It's equally hard knowing you could have been among them.
Of course, it's gratifying to make it out and know that you have a chance at a longer and more fulfilling life. But it doesn't come with the same sense of accomplishment as other things I've overcome. It's bittersweet and a constant reminder of what I have that my loved ones don't — an actual quality of life.
When loved ones die before they die, it's the lack of quality of life that fills you with a sadness so immense that it could swallow the universe. To see all their potential, all their gifts, all of the essence of who they are disappear — it's a sadness that can't be rightly explained in words.
It's a grief that has no end. It hangs like smoke between you and the stars at night or like weighted molecules making it harder to take your daily steps. It stays with you forever until you can find a way to let go and allow it all to be there.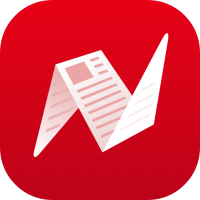 This is original content from NewsBreak's Creator Program. Join today to publish and share your own content.