I was talking to a friend the other day who recently got sober. We've been supporting each other in our recovery journey. She'll be one year sober this summer, and I am five and a half years sober. So I'm a little farther along in the sobriety journey, and I must say, time definitely does make a difference.
For instance, one of the key things I've learned, which my friend is just learning now, is to ride the waves of our feelings. I'd say this is the most important emotional lesson from sobriety.
Many of us began drinking because we couldn't figure out how to process and regulate our emotions. A lot of this has to do with trauma, whether it was subtle or significant. We grow up with all these big emotions that fluctuate wildly, but we never learn how to self-soothe and ride the waves of these emotions because of trauma. Alcohol is a great way to dull that ache and opt-out of riding any waves at all. It stops us from feeling even though the feelings always come back to haunt us no matter what we do.
My friend tells me that she is just learning to ride these waves, and it's tough. And I remember how difficult it was in my first year of sobriety as well. I remember it felt like a tidal wave at first and I was scared that I'd get buried. But with every big wave comes a new learning experience, and the next time gets just a bit easier.
Most people don't realize when they get sober that inevitably, all the trauma feelings that we buried over the years will need to come up. It's a very natural and normal part of getting sober. But it's an excruciating and challenging process. This is often why people relapse or choose never to get sober in the first place. So when I support someone newly sober, the first thing I talk about are these waves of emotions and how to ride them out.
It is a lot like swimming or surfing waves. You see a wave coming, you feel afraid, but instead of running to shore, you gather your courage and brace yourself for its arrival. When it comes, you have the complicated process of keeping your head afloat as you spit and sputter through the wave. You may not know how far the wave will carry you, but the best thing to do is surrender and relax into it. Eventually, it dissipates, and all is well again. You do this over and over again until you begin to get used to riding the wave. The good news is that, somehow, over the years, the waves do get smaller and more manageable.
Since my friend is right at the beginning of her sobriety process, the waves are naturally bigger and scarier for her right now. But she has faith that she can ride them. Of course, some days will be better than others, but the main thing is to get through it. Each time you ride a wave, you feel stronger and more competent than before.
Having support through this process is essential because the ability to talk to another sober person has helped my friend a lot. She knows she's not alone and has someone to confirm some of her experiences with. It can be hugely scary to ride the emotional waves at the beginning of sobriety, especially when you have no idea what to expect — having someone else who can share how they got through these waves can be supportive. But remember that everyone is different.
Some of us will ride these waves more quickly than others. If you find it particularly difficult, don't worry. Each of us has a unique background with different degrees of trauma and different abilities in managing emotions. Although it's good to have someone to talk to, try not to compare yourself to others.
When I look back, I had a more tumultuous process in riding the waves of emotions than my friend. This doesn't make me better or worse; I'm just different than my friend. We all process things differently, and it's essential to keep that in mind when you're going through this process.
Without a doubt, though, you absolutely will have many feelings and emotions come up. Many of them are from suppressed trauma and other uncomfortable experiences. Most of us start drinking heavily to manage our feelings because we never learned how to ride the waves of our emotions. We all have to learn how to do this in sobriety and although it's a challenging ride, it's not impossible.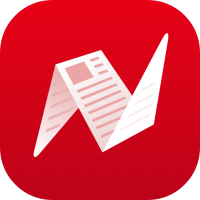 This is original content from NewsBreak's Creator Program. Join today to publish and share your own content.