(NEW YORK, Ny.)
When people think about places to visit in NYC, the Met is always at the forefront. Known for its extensive collection of art, The Met features over two million works that span time and place. What most people do not know, however, is that just 100 blocks north, "picturesquely overlooking the Hudson River in Fort Tryon Park," lies The Met Cloisters, the only museum in the U.S. featuring art exclusively from the Middle Ages.
A towering medieval-like castle overlooking the northernmost neighborhood in Inwood, The Cloisters' origin story begins with American sculptor George Grey Barnard. An avid admirer of medieval art, Barnard opened a small museum in uptown Manhattan in 1914, at the start of WWI, with pieces he had collected throughout Europe. The collection was, and continues to be, the first of its kind in the U.S. With the help of John D. Rockefeller, the Met purchased Barnard's collection in 1924. The structure the collection is housed in today was built over a five year period (1934-1938), and became the centerpiece of the 66 acres of land Rockefeller purchased in uptown, now known as Fort Tryon Park.
Its various galleries are connected by four cloisters: Cuxa, Bonnefont, Trie, – the three gardens – and Saint Guilhelm. Replicating medieval cloisters, the cloisters feature open spaces, archways, and dozens of plant species where visitors can sit, rest, and overlook the Hudson River or Fort Tryon Park. The green, sun-filled gardens transport visitors away from the busy streets of Manhattan and into the quiet European monastic life of the Middle Ages.
Featuring everything from stained glass windows and Byzantine art to 15-16th century sculptures in the Late Gothic Hall and the famous "Unicorn Tapestries," visitors can expect to see a breadth of medieval objects from the Romanesque era (early 1000s) to the Gothic period (late 1500s). And while there are no current featured exhibitions, the permanent collection offers a great deal for visitors to see, learn and reflect upon.
The museum is open Thursday-Monday from 10 a.m. to 5 p.m. and is accessible via the uptown A train to 190th St or Dyckman. To journey through the Middle Ages or learn more, click here. To view more photos, check out the museum's Instagram.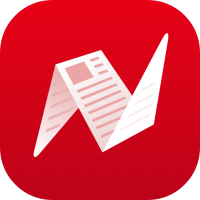 This is original content from NewsBreak's Creator Program. Join today to publish and share your own content.