9 interesting differences between Chicago, Detroit, and New York.
Recently, one of my friends who lives in New York City went on a trip to Chicago and Detroit for the first time.
He is a journalist and loves documenting his every new move. So he reported his every single experience back to me. He documented every tourist area, park, religious area, playground, library, super-markets, government buildings, and all other private sectors.
After observing all this he stated back that: "I found the Midwestern way of life slightly different from the one I'm used to in New York".
And here are the 15 things that made me wonder about our lifestyle and culture.
There Is an Emptiness to the Midwest
New York is full of activities and people are always walking around no matter what time of the day it is. I would say that there is no such thing as an empty street in New York. You will always see people coming and going in their direction. On roads, hotels, restaurants, parks, everywhere, every time you will see all sorts of activities.
But unlike New York, the Midwestern countries aren't like this. For example, in Chicago, you will see there are some neighborhoods that are completely empty. Almost always! Even some of the subway stations are so empty that it almost seems like an apocalyptic movie scene.
The pandemic also plays its role in the emptiness of the street, but we should also look at the populations of both (New York and Chicago) cities. Chicago's population is around 2.7 million and New York's population is 20 million. New York is 8 times more populated than Chicago.
Things Are a Little Bit Slow In The Midwest
Things (even trains, buses, and restaurant services) move at a very slow and leisurely pace. But in New York, things are going too fast. Even an hour seems like 40 minutes in New York. But this isn't the case in Midwestern countries.
In New York trains run every 5 to 10 minutes. But in Chicago trains run every 15 to 20 minutes. Take the restaurants, for instance, when you go to any restaurant in New York, you will be served in minutes and then billed out after that. But in the Midwestern world, you can sit for hours and hours in restaurants without feeling in a rush or anything.
Winters Were Not Apocalyptic
Most New Yorkers believe that winters in the Midwestern countries would be bombarded by winter storms and freezing temperatures. My thoughts about the Midwest were also the same. But to my shock, this wasn't the case. It's just 5 to 10 degrees cooler than New York, but nothing more than that.
This disastrous narrative about Midwestern winters is totally false.
The Parking Signs Were Confusing
Even so, the winters are a little bit cooler than New York, but not much. Still, the parking signs were confusing. As you can see in the above photo, the top parking signs say:
"No parking 3 a.m. to 7 a.m., December 1 to April 1 or when snow is over 2 inches."
These types of parking signs aren't normal in New York.
But The Midwest Is Surprisingly Hot In The Summer
As I said once my thoughts about midwestern winters were wrong, then I was sure that the temperatures in the Midwest rarely go up to 70 degrees or something. But I was shocked when I realized that in the summer it could climb up to 90 degrees in the Midwest. In fact, in the months of June and July, it's typically 10 degrees warmer than New York.
People are Extremely Helpful
New Yorkers are famous for their rudeness. And they think the same for Midwesterners. But the people in the Midwest are very nice, honest, and helpful. When you go to any store or restaurant in the Midwest they welcome you, happily ask if you need anything, and they will greet you and say "have a nice day" when you are leaving. Even when you are walking on the road, people will greet you and want to chat and learn more about you. It's great.
Things Are Cheaper In The Midwest
New York is expensive. But how much expensive? According to Nerd Wallet, the price of housing is 252% higher in New York than in Chicago. Transportation in New York is 2% higher; food costs are 36% higher; health costs are 10% higher, and entertainment is 25% higher in New York than Midwest.
Chicago Has More Traffic Than New York
Despite the low population percentage, Chicago has even more traffic. Maybe you are tired of New York's traffic when you are in a rush, but Chicago's traffic is even worse. Even the US News has placed Chicago's traffic in the top 10 US worse traffic areas.
But that's just Chicago, other Midwest places such as Detroit don't have that much traffic. You can find empty highways and roads and drive freely.
Uber and Lyft are Not Dependable In Midwest
In New York, when you order Uber, it typically takes 5 minutes for an Uber driver to arrive. But in the Midwest, it takes 15 to 20 minutes for Uber and Lyft drivers to arrive. And even sometimes the timing can take much longer.
That's why I said that Uber and Lyft are not dependable in the Midwest. Especially when you are in a hurry.
Conclusion
Even though Midwest has many benefits over New York, still I'm a New Yorker by heart. And I feel the same for all those who know that New York is populated, who knows that New York is expensive, who knows that people are rude in New York (some friends are extremely rude) but still they say New York is the best place to live.
I've talked about the love of "New York in the heart of residents" before. But to sum it up in a sentence I would say, "no matter from which part of the world you belong to, once you become a New Yorker then that's gonna stick with you to the graveyard".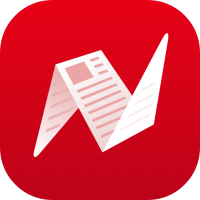 This is original content from NewsBreak's Creator Program. Join today to publish and share your own content.