How can you enjoy your Halloween with your Family? Activities And Event For People Living In Queens.
Halloween 2021 is coming to us. To spread the joy of horror and excitement. But without your family Halloween or any other event is just a holiday where you have nothing to do. The ones who are spending this holiday with their families are the lucky ones. And I'm writing for those who want these lucky moments to be remarkable.
As we all know, this year, Halloween celebrations are a little different than we're used to. For one, masks take on a whole new meeting. And some families won't feel comfortable trick-or-treating or handing out candies. Don't worry—there is still plenty of Halloween fun happening this season and the venues are doing what they can to keep you and your family as safe as possible.
Beat The Bomb Brooklyn
This is an all-ages event and also a family-friendly event where you can take your family to celebrate your Halloween. If you can easily reach the location, Beat the Bomb, 255 Water Street, Brooklyn Heights. It's happening on these timings: Oct. 25 through Nov. 01, Monday and Tuesday, 2-10 pm; Wednesday and Thursday, 12-10 pm; Fridays, 12-11 pm; Saturday, 11 am-11 pm; Sunday, 12-10 pm.
Beat The Bomb, an immersive video game experience, will be offering a very special Halloween experience for its guests. You can find Halloween-themed games, free candies, and some spooky surprises in a traditional Halloween style!
The perfect activity for families or friends, at Beat The Bomb, groups of 2-6 players can choose from five different immersive games lasting 60 minutes each. The goal is to: earn time on the bomb clock by beating levels. Then they must disarm the paint bomb before time runs out… or GET BLASTED! (you don't want it.) For more information, you can check their website: https://beatthebomb.com/
Bronx Zoo's Boo at the Zoo
The Bronx Zoo is a nonprofit organization. It's located in southern blvd New York. And Boo at the Zoo is their event name for Halloween. Get into the Halloween spirit with their event which is taking place at the Bronx Zoo Saturdays and Sundays in October with a bonus day on October 11.
The Boo at the Zoo festival includes activities for all ages, families, and kids, such as animal puppets, animal-themed stilt walkers, magic shows, costume parades, an extinct-animal graveyard, pumpkin carving, and live music. Visitors can also get an up-close look at all the creepy critters on display within the zoo. As I said the organization is nonprofit so you can also donate if you like their activities and their places.
The Super-now Halloween Spectacular
Another Kids-Friendly event that's happening on the following dates: Oct. 29-31, Thursday, 4 pm; Friday, 7 pm; Saturday, 1 pm and 3 pm. You can visit Camp Super Now, Zoom. But also you can check them out online. But it's only for kids from 5 to 16.
During this mystery adventure, kids will go trick-or-treating in a haunted house and meet a cast of silly characters, each with a trick for kids to complete. The experience will culminate with a surprise reveal of the final candy destination and a family monster mash dance party.
No Tricks, All Treats Family Fun Day!
Another family-friendly event where you can take your family to celebrate Halloween but the games are only for kids under 16. Go to Tanenbaum Family Pool, 58-25 Little Neck Parkway, Little Neck on Friday, Oct. 30, 3-5:30 pm. But keep in mind that you should come in costume and move through the not-so-spooky path for candy, crafts, and fun! Temperature checks and masks are required. Be Safe!
I've Given A complete list of events that are happening around NYC, Queens, and Brooklyn. I'm not going to repeat them all here. So, you can check that article here. Where Can I Go For Halloween In New York City?
I've also written family activities and games list, for families to enjoy this Halloween. You can check that article here. Halloween Activities For Families In New York City
PLEASE SUPPORT ME BY FOLLOWING MY ACCOUNT!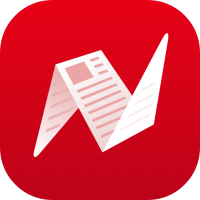 This is original content from NewsBreak's Creator Program. Join today to publish and share your own content.