How can you enjoy your Halloween with your Family even during the Covid-19?
Halloween 2021 is coming to us. To spread the joy of horror and excitement. But without your family Halloween or any other event is just a holiday where you have nothing to do. The ones who are spending this holiday with their families are the lucky ones. And I'm writing for those who want these lucky moments to be remarkable.
New Yorkers are the citizens who are well known for celebrating events from the bottom of their hearts. And on every Halloween season, people from all over the world come to New York to celebrate and join the festive Village Halloween Parad.
Unfortunately, the festive Village Halloween Parade is canceled for the 2021 Halloween event because of the COVID-19. But still, New York is a place where you can enjoy Halloween. Halloween is still happening in New York, and there are plenty of different places, events, and themed outdoor activities that you can enjoy and make your Halloween joyful.
Here are the activities that you can enjoy with your family. Have Fun!
Skeleton Scavenger Hunt
This is a fun game that you could play with your family. Objectives are given in the following picture. You can print it out. Get your plastic Skeleton Pieces here.
As you can see the game is pretty easy, but it's a lot more fun to play with your family.
Mummy Wrap
This is one of my favorites. This game is so fun that we often play this almost every 2 or 3-months period. In this game, you need to separate your family or guests into small groups of 3 to 4 members (the number of group members is dependent on the size of your family you can add as many players as you wish).
The objective here is to wrap a member of your group with toilet paper as fast as you can. The group who first completes the task will win, but keep in mind that the mummy wrapping should be neat and precise or scary (at least).
I've done this game at school, home, Halloween Parties, Christmas parties and it's always a hit! So if you're looking for a game to play with your family, this is it! Have fun!
Pumpkin Carving
This is for adults only because kids cannot use sharp objects safely. This is a simple yet enjoyable activity that makes our Halloweens complete. If you've never tried it, then try this activity this Halloween. It's a relaxing, soothing, creative, and mind-cleaning activity. If you think you have no idea what to carve or you lack creativity, then you should read this article by Mommy Poppins. They have shared lots of fun and creative ideas. Hope you will find something that you can carve on a pumpkin.
Mystery Box
This family game is fully dependent on mysteries. But it's as simple as it sounds. You have to create a mystery box first, then add contents to the box. Mix different types of objects like creepy objects, funny objects, candies, or anything you want. Now, once your box is ready, then let every member touch and feel the content inside. The person who guesses more contents right wins the prize or simply has bragging rights for the night.
If you want to get creative ideas on how to build a mystery box and add content to it, I would like to share an article with you. You can get some ideas, how to complete this task.
Family-Friendly Halloween Events
Finally, you can enjoy events with your family. If you don't know where and what Halloween events are going to happen then I have written an article before, you can check that out: Where Can I Go For Halloween In New York City?
Please show some love and support and follow me on NewsBreak. Small things can add a lot of value to someone's life.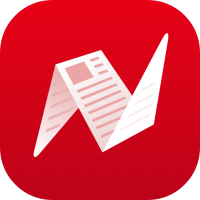 This is original content from NewsBreak's Creator Program. Join today to publish and share your own content.