The true cost of living in an innovative but extremely expensive city where housing, healthcare, sales taxes all are too high.
Welcome to the Silicon Valley. One of the most beautiful and innovative places in the world and is well known for becoming the birthplace of several world-changing startups and companies. But how much it costs to live in Silicon Valley? Let me share the true cost of the Valley with you so you can better understand what it means to live here.
In 2017 I hired a web developer who was living in Russia in Saint Petersburg. He told me that he pays around $700 rent for his apartment. It was a one-bedroom apartment and was very close to the city center. But then he told me that he wanted to move to the US to his dream city The Silicon Valley.
For his reaction, I thought I have to figure out how much an apartment could cost him. I was thinking that the US is a little bit expensive maybe the apartment rent could cost him around $1000 in silicon valley. But I was shocked when I find out that the cheapest price of an apartment on Airbnb was $2200.
First I thought maybe the Pricing on Airbnb isn't accurate and I searched it on Google. After spending hours and hours researching I finally concluded that there is no cheaper apartment option other than the one that Airbnb was offering. In this article, I'm gonna break down Why and How Silicon Valley is expensive for some people.
House/Apartment Price
One of the expensive things in Silicon Valley is renting a house or renting an apartment. The developer that I hired move to Silicon Valley with his wife and kids in 2018. The house they are still living in it is costing them $7500 a month. I would say that this is on the higher end because you can rent an apartment for a lot cheaper price.
The surprising thing in the US is that location determines everything. If you are in a good neighborhood that means you have great schools that are free, you have great police, you have low crime rates, you have a place where you want to live. And you can find the exact same house but in a worse neighborhood. Then you will encounter all the worse issues. So, you are actually paying not for the house itself but you are paying for what is surrounding the house. So yeah, the same size apartment could cost you much cheaper if you choose a location where the neighborhood isn't much well.
Childcare
If you have a child who is younger than four years old, you would need to pay for childcare yourself. Which is around $2500 to $3000 a month.
Car/Vehicle
I think it's impossible to live in Silicon Valley without a car. It costs around $400 to $500 a month to lease something popular like Toyota or Honda and then you have to pay around $70 for your car insurance. Gas really depends on how much you travel but I would say $200 a month.
Let me talk about some other expenses including cars and while you are driving.
Health Insurance
So it really depends, If you are coming here to Silicon Valley because you got an offer from a big company like Google or Facebook then they are gonna take care of your insurance and your family's insurance as well. But if you are self-employed like me then you're gonna have to take care of yourself. On average people pay around $400 to $700 a month for insurance.
Electricity, Gas, Water, Haircuts, And Internet
If you live in an apartment complex a lot of things are taken care of by your management company. But in some cases, you have to pay for some additional services:
Electricity And Gas you have to pay around $200 a month if you use heavy electrical appliances.
For Trash, you have to pay something like $30 a month.
For water, you have to pay $120 a month.
For haircuts, you have to pay $40 a month.
For the Internet, you have to around $90 a month.
Life Insurance And CPA
Another thing that I realized, In the US a lot of people have life insurance. On average it costs $50 a month for life insurance. But again, if you work for a bigger company then they will take care of you and if you are self-employed then you have to take care of yourself.
And a lot of people in America have their own CPA, have their own lawyer. And again, depending on how many accounts you have, how many companies you have, I would say at least it costs around $200 a year for a CPA who would help you with your annual taxes.
Food And Groceries
In the US and especially in Silicon Valley, there are all types of supermarkets and stores where you can buy your groceries. There are expensive stores and supermarkets, there is the average once, and finally, there are also the cheapest stores where you can buy things in bulk for your entire year. But I think this is something where I cannot tell how much it's gonna cost you. Because everyone's shopping needs and everyone's budget isn't much clear. So just add your normal groceries and food price here.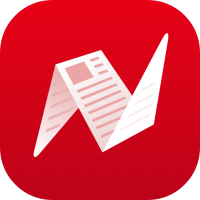 Beauty Services
Let's start with manicures for girls, Once I talked to a girl from Silicon Valley and asked her how much she spends on manicures? She said to me, "there are a lot of different places where you can get it and prices are also expensive and cheap". She said she spends something around $25 to $40 a month on manicures. But she went on and give me a tip, she said "if any girl wants some beauty service here in Silicon Valley then I highly recommend Russians. They do a really nice job."
Gym
I once had a chance to work for a luxury Gym business from Silicon Valley. They had some really great facilities like separate trainers, swimming pools, large LEDs, and many more amazing things in their Gym. And I checked their Gym Subscription price which was $15,000 a year. That's way too much money for a gym subscription.
But you can join an average gym which costs something around $100 to $200. But I love to exercise by myself. I watch videos and I have some home workout equipment. I like to run outside. And I do this without paying anyone. You can also work out at home without spending anything at all.
Finally, The Conclusion
Finally, I would like to conclude that Silicon Valley has 3 different versions:
1- The first is the luxuries one. If you want to drive a luxury car, live in a luxury house, go-to luxury and restaurants and gyms, then silicon valley is an expensive place.
2- The second version of silicon valley is the average one. You can go to average places, average stores, average gyms, then don't worry silicon valley isn't that much expensive for you.
3- And finally, there is a cheaper Silicon Valley version. You can live without spending much money, you can save money on almost everything If you have a plan to do things in the right way.
But after calculating the expenses that I mention above + taxes, on average (for a family of 6 people) it costs around $11,741 to $12,860 a month to live in Silicon Valley.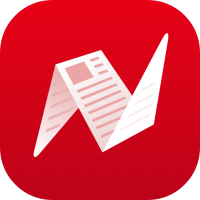 This is original content from NewsBreak's Creator Program. Join today to publish and share your own content.