New Macs are known to be relatively expensive. But also old Macs, as the auction of a 45-year-old Apple I shows.
Macs are expensive. Even if the entry-level models, especially in the M1 generation, can now boast a really decent price-performance ratio, the price of the high-end models, in particular, can rise to dizzying heights. A Mac Pro, admittedly a purely professional device, costs around 60,000 euros when fully equipped. There is then a xenon processor with 28 cores, 1.5 TB of RAM, and two professional graphics cards. A 1976 Apple I, which recently sold for $ 370,000, offers millions of times less performance.
Apple-I Was Assembled By Steve Jobs's Hand
The (still functional) Apple I was auctioned together with a whole range of accessories, including an original Apple Cassette Interface (ACI) with manual, an original Apple II keyboard with Apple I adapter, a taxane monitor, and much more. Some pages of the original manual, signed by Apple co-founder Ron Wayne, were also part of the package. The auction was held as part of a vintage technology auction, and an Apple Lisa ($ 76,000) found a new owner there.
The buyer of the Apple I was Roger Wagner, a personal friend of Apple co-founder Steve Wozniak and author of the first book on assembler programming for the Apple II.
The Apple I was first launched in 1976, and only 200 devices were manufactured. Steve Wozniak assembled each of these by hand in Steve Job's garage. The price was then $ 666.66, adjusted for inflation that would be around $ 3,300 today. It was delivered without peripherals, without a power supply unit, and without housing.
It's not the first time that a working Apple I has been sold for such a high price. In 2014, another example was auctioned for a whopping $ 905,000.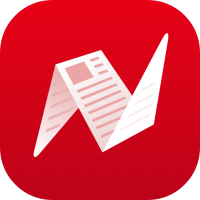 This is original content from NewsBreak's Creator Program. Join today to publish and share your own content.