Corona-Warn-App 2.7 is delivered and brings two important new functions for dealing with certificates.
The Corona Warning App 2.7 is now available in the Apple App Store. Android users will have to be patient, the new version will be available for download in the Google Play Store within the next 48 hours.
One of the most important new features of version 2.7 is that the authenticity of vaccination, recovery, and test certificates is now checked. Certificates that have been issued by an authorized body can be checked for authenticity when they are imported into the Corona warning app. This happens automatically as soon as the certificates from version 2.7 are added to the Corona warning app. In the case of certificates that have already been added in an earlier version of the Corona Warning app, this check is also carried out automatically when it is started for the first time.
Corona warning app warns of expiring certificates
As a second innovation, the technical expiry date is now also displayed for all certificates stored in the app. Users are warned in good time before their vaccination and recovery certificates expire. In this context, the developers of the Corona warning app point out that a technically expired certificate can no longer be used by users as valid evidence for travel within the EU. However, that does not mean that the holder of the certificate no longer has adequate vaccination protection. He needs a new digital proof.
The Corona-Warn-App first warns the user 28 days before the technical expiry of a certificate. Both in the app and with a push message. As soon as the certificate has expired, the user will be notified again. There is no notification of expired test certificates because they can only be used as evidence for a few days anyway.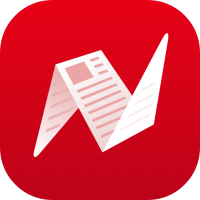 This is original content from NewsBreak's Creator Program. Join today to publish and share your own content.