If you make a purchase in the App Store, the Music app, or Apple TV, whether on a Mac or iPhone, you can undo it within 90 days of the purchase. In this case, the purchase amount will be automatically refunded to you. There are many reasons for a return: An app does not work as expected or you accidentally bought a Justin Bieber album instead of a Metallica album.
You can reverse these purchases
This applies to all purchases of music, films and TV shows, apps for macOS and iOS, and books from the Book Store. However, requests for a refund must be made within 90 days of purchase. By the way: You can also cancel in-app purchases in this way. You don't need to give reasons why you want to cancel a purchase. Recurring payments, i.e. subscriptions, are excluded from the refund; Apple recommends canceling them.
How to get your money back
Go to https://reportaproblem.apple.com. This takes you to the Apple Report a Problem page. After you have entered your Apple ID, you will be taken to the overview of your purchases. At the top of the page, you will find the section "How can we help?". Here, select "Request a Refund". A second option pops up, where you can select the reason for the refund. If you're not sure, just select "I didn't mean to buy this". Occasionally, an Apple review the application. In this case, the app says "Pending". If the amount is refunded, the purchase is "refunded" with the corresponding note.
You will get your money back within 48 hours if you paid with iTunes credit. It takes up to 30 days for a transfer to be made back to a bank account, and up to 60 days for a refund if the purchase was paid for on a mobile phone bill. However, Apple will notify you whether the refund will be issued within 48 hours.
A question of trust
However, you should be careful not to make too many cancellations in a short period of time. Apple can exclude you from the right of return at any time. Means: When you purchase a new product, you will receive a notification that you are excluded from the right of return. This is made possible by a point in the terms and conditions. If you only cancel a product occasionally, this practice will most likely not apply. However, if you regularly buy and return a product, your trustworthiness in the eyes of Apple could decline and your cancellations could be restricted for some time.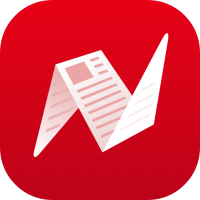 This is original content from NewsBreak's Creator Program. Join today to publish and share your own content.