The discussion about the standardization of charging interfaces has been going on for years, but now the EU is serious about it.
If you know about Apple's eco-system then you may have heard about the lightning port, but If you are an Apple user then you definitely know what Lightning port is and what it means to the Apple users.
USB-C, Micro-USB, Lightning: These three interfaces can be found in the majority of all modern smartphones. But that is likely to change soon if an EU draft law prevails. A mandatory, uniform charging standard for smartphones has been discussed for a long time. This should benefit the consumer, after all, no new charging cable is required when switching to another device. In addition, an iPhone user would no longer need to bring his Lightning cable with him when visiting his friend with an Android smartphone.
According to a report by Reuters, the European Commission would like to present a draft law next month that obliges manufacturers of cell phones and other electronic devices to have a common charging interface. Apple would then have to say goodbye to the Lightning connector (at least in Europe). Most likely, should the law pass, USB-C will become the standard interface. Micro-USB is still the most common connection, but USB-C offers many technical advantages and is considered to be much more future-proof. Apple itself switched the iPad Pro and iPad Air to USB-C some time ago.
As expected, Apple is not exactly enthusiastic about the planned EU regulation. Such regulation prevents innovations and causes electronic waste since many users would have to buy new charging cables. Apple is not wrong with this, at the same time the company itself has to face the criticism that it has been relying on a proprietary interface for years, which in turn contributes to the creation of electronic waste.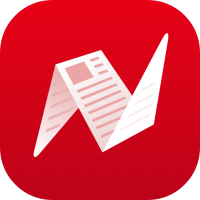 This is original content from NewsBreak's Creator Program. Join today to publish and share your own content.