The 25-year-old New Yorker passed out and contracted a fractured skull and a life-threatening hematoma in the case. But he was fortunate!
Stories like the Apple Watch her owner or proprietor that saved a life, there is enough, now a new one is being added. A 25-year-old man from New York named Brandon Schneider is basically very healthy, does sports up to six times a week, runs marathons (now for the fourth time), and is otherwise quite active. In mid-June, he felt a stomach ache that was getting worse every day. After a week he decided to go to the clinic, his father accompanied him.
While they two were waiting in the anteroom, Schneider wanted to go to the toilet. In an interview with US broadcaster ABC 7 he can still remember: "The only thing that stayed in my mind was washing my hands and thinking, 'Something is about to happen. I can no longer remember the case and the events that followed."
What Schneider can no longer remember is his fall on the toilet. He suddenly passed out and fell to the ground, with a fractured skull and a life-threatening bruise in his brain. His Apple Watch registered the serious case and tried to get the man to react. When none followed, his father was notified as an emergency contact, who then alerted the doctors.
Schneider had to be operated on immediately because every minute is crucial with such brain injuries. "I was in the right place at the right time for the situation. Otherwise, the story I'm telling would have turned out differently." The fact that Schneider is recovering quite well from the operation is not only due to his fit condition and the reaction of the doctors but also to the Apple Watch. Apple Watch was the first to alert his father, who then called the doctors in good time.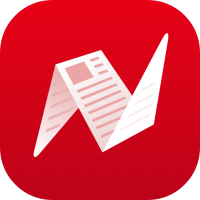 This is original content from NewsBreak's Creator Program. Join today to publish and share your own content.