Bitcoin surpassed the $45,000 price tag in the last hours. But the typical ups and downs of the market will continue on a small level. But experts are hopeful that Bitcoin will gain more value in the upcoming days.
The famous cryptocurrency Bitcoin has been on a roll since July when the price of the bitcoin dropped below $30,000. But after then the price of bitcoin is again gaining value in the market. In the past few days alone bitcoin has reached $40,000 and now the price of bitcoin has set a record of $45,000 in the last 3 months.
ETH And Dogecoin Prices
The alternative cryptocurrencies are also doing pretty well. Recently we saw an increase in the Ethereum (ETH) prices up by 22% in the last seven days and currently, it's above $3k. The Dogecoin aka the Meme coin also surges 25% in price in the last few days.
The other coins and cryptocurrencies are also performing impressively well. Cardano (3.5%), Chainlink (2%), ADA (3.5%), 0x (10%), OKB (13%), Uniswap (6%), Shiba Inu meme coin (26%), Binance Coin (2.5%), Ethereum Classic (13%), Bitcoin Cash (2%), and Ripple (8%) are well in the green as well.
However, Dogecoin is grabbing the market's attention with a spectacular 25% surge in value.
The value gain of almost all cryptocurrency assets has set new records in the last three months. And the market value of cryptocurrency is now worth over $1.850 trillion. Over $300 billion market value was added in a few days.
The blockchain and cryptocurrency experts are hopeful that the prices of cryptocurrencies will continue to climb and the market value of cryptocurrency will soon reach $2 trillion. But the increase in market value doesn't mean that all of the cryptocurrencies will gain value, maybe we can see some ups and downs in the currencies as people are focusing and investing in a few cryptocurrencies alone. But time will reveal all truths.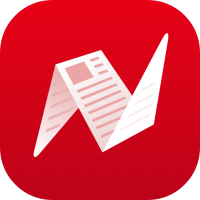 This is original content from NewsBreak's Creator Program. Join today to publish and share your own content.