When listening to people deny that they are racist, or sexist, or ageist, or any of the myriad variations on the "ist" suffix, I've often wondered how one defends oneself when they, truly and honestly, believe that they are being falsely accused of belonging to one of those groups.
Some try the "some of my best friends are…" or "I've hired hundreds of…" excuse, which causes the eyes to immediately and involuntarily roll. The problem with this argument is that many avowed racists throughout history have always found one "good one", to whom they patronizingly refer when accused of their particular "ism". I usually respond to that excuse by saying that that argument is no different from a man defending himself against accusations of misogyny by using the fact that he's married to a woman as proof that he respects them. That argument suggests that even men who brutally beat their wives don't disrespect women by virtue of the fact that they married one!
The fact is that there is no defense against accusations of, for example, racism, since we are all racist to one degree or another. We are all sexist to one degree or another. We are all ageists to one degree or another. It's simply a matter of degree. And the more we try to prove our lack of any of those "isms", the more it appears that we do in fact embrace them.
Intellectually, we can all tell ourselves and others that we see all people as equals, and this might be true on that level. But on a more visceral level, how true is that, really? As a 60-year-old white male, I can truly say that, given no more information, if I had the choice to be in a room filled with other 60-year-old white men or a room filled with 18-year-old black females, I would likely default to the first. Who among us would not?
Yes, that, in and of itself, proves that I am racist, sexist, and ageist. The reason for this is simply because we tend to want to flock with those most like us, those with similar attributes, language, and interests to us. And those who are different from us often have customs, likes, and desires that are dissimilar from ours, and so somewhat uncomfortable to us.
To me, however, the test of racism, sexism, or ageism is not one of whether you like or respect those who are different from you, but whether you see them primarily through the lens of their race, sex, or age (this can also include religious affiliations). If you say that some of your best friends are black, then you are, by definition, a racist, since you define these friends by the color of their skin. It is your default position when accused of racism. It doesn't mean that you don't like or respect them. It means that you use their skin color as a way of defining them. That is the most fundamental form of racism.
On the other hand, if a white person were to purposely surround herself with nothing but black people, she too is as much of a racist as one who avoids black people at all cost, since she uses the race of her acquaintances to determine their value.
The point is that if someone were to ever define me as racist, sexist, ageist, or anything of the sort, irrespective of whether I agreed with their depiction of me, the only honest response is to say, "Yes, I am. And I fight it every day of the week".
The purpose of this post is not to excuse racism in any way, but merely to point out that, although we are all afflicted with it to one degree or another, it is always wrong. The way that I deal with my own racism, sexism, and ageism is to acknowledge it, try to figure out where it came from, and try to identify the reasons for it. I then try to teach myself to not let it happen again. I am successful only to varying degrees.
In the late 1960s, WBAI, at the time a true underground NYC radio station had a very popular talk-show host named Alex Bennett. He was an anti-war, lefty, Nixon-hating borderline communist, and had a huge following among young adults and teens.
Once, an obvious right-wing racist called in and "accused" Bennett of being married to a black woman, as if this were some kind of crime. Rather than engage this imbecile or dignify his question with a truthful response, Bennett famously said, "I'll have to ask her next time I see her. I've never looked at her that closely". Although I certainly grasped the irony and sarcasm in that statement, the only person who can honestly deny that he or she is a racist is one who can say that, and mean it.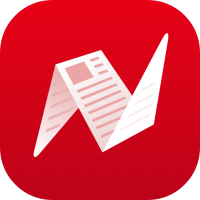 This is original content from NewsBreak's Creator Program. Join today to publish and share your own content.