This happened this morning at my house:
I'm outside washing my car when my daughter returns from a trip to the store. "C'mon, grab a sponge, we'll wash your's too," I said.
"Nah, it's not that dirty, and I have things to do" was her response.
I said, "Yes, it's dirty. It will only take a few minutes."
She said, "I don't feel like it right now," as she started walking into the house.
I said, "Ok, I'll do it for you."
After a long pause, my 16-year-old grabbed a sponge and started washing her car, along with me. We then both dried it. Then she thanked me.
Later on, she changed and went to the local hospital where she works as a volunteer with the elderly.
It reminded me that, especially with family, we don't always need to be "teaching them a lesson" or some other lofty parenting cliche about taking responsibility for their things. Sometimes we just have to show our willingness to do things for them, for no reason whatsoever, that makes them turn into good people who are willing to do things for others.
It's OK to let them get away with stuff every now and then if you raised them to appreciate it.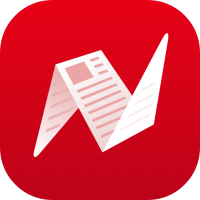 This is original content from NewsBreak's Creator Program. Join today to publish and share your own content.