Yes, working on ourselves is very vital in our lives. Whether it's trying to improve our living conditions, attractiveness, our health, and countless other things that can be improved on. However, I can't help but feel like some writers on Medium and self-help talkers on other sites go overboard with the ''work on yourself'' advice.
''Improve yourself… every day! You've improved? Great! Not good enough, you need to do some more work on yourself to be 100%''. This is an extreme example, but that's what it looks like to read about self-improvement.
Then you get caught in an ugly cycle reading countless articles reminding you that you should work on yourself. This is especially true when it comes to reading advice on how to attract women or men. Instead of empowering you, it discourages you from ever feeling like you'll be good enough.
So we end up with countless people feeling like they have to be 100% all the time…day to day which can cause them to be exhausted from extreme expectations.
Me personally, I love trying to work myself and get better as much as I can in all aspects of my life, but, it gets exhausting after a while constantly trying to improve every day… or thinking about how can you be a better you than yesterday.
Like this braces experiment, I've been on for two years now. I'm very happy that I took the Doctor's offer on getting braces. Plus, it was at a price that I could handle until I paid it off, but the process has not been easy. I didn't expect to have five of my teeth pulled out in the process.
If Novocaine doesn't help while they pulled your teeth out, I emphasize with you…A LOT. That is pain I don't wish on anyone (maybe my enemies). I'm amazed I survived the entire experience, plus, feeling the aftermath of it for a day while trying to contain the blood from the spaces where the teeth were was unbearable.
It was also a tough process to have the nurses tighten the braces on the top part of your teeth every time you go to the dentist, but, as time went on, the process got easier and it wasn't as painful as before. I still have a couple more months before I'm done with braces. I can't wait because I'm ready to eat without being self-conscious about my braces.
Working on ourselves is a lifelong process. Who knows when we'll reach our best selves? If ever? Or maybe we already did the work we needed to do and don't know it because of this ''never good enough'' society.
So my solution is to just..chill for a bit. Go look at some older photos of yourself, smile, and appreciate how far you've come in life.
Be grateful for life, be grateful to life
-Common , 'It's Your World'
Let the photos sink in and then get back to working on yourself. We can get so lost in working on ourselves, that we miss being in the present. Soon the present will become the past and if we're not careful, our lives have passed by for good.
Who knows how long we'll have on this Earth? Gabby Petito had her time cut short, she probably didn't see her life ending at 22. Joshua Brown had his time here cut short at the age of 28 almost two years ago when he was killed for testifying against the murdering police officer Guyger who killed his neighbor Botham Jean.
So many young people & babies never get a chance because of the bleak environments they're in & their guardians aren't guarding their lives as they should. They treat their young lives like it's a toy they kind of have an interest in until they no longer want to play with them, and it's really sad.
We should appreciate who we are and embrace the quirks and characteristics that make us ''Us''! So, let's take a break from this ''self-improvement…work on yourself'' stuff and do some eye yoga.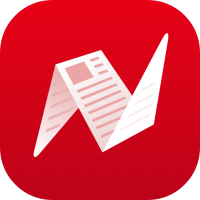 This is original content from NewsBreak's Creator Program. Join today to publish and share your own content.