For a good while, I thought getting high self-esteem was like a video game. You start off trying to get used to the controls. Once you get comfortable with those, you start to play the self-esteem game. You'll have some really tough levels that will have you to play it over many times until you get the right rhythm to beat those missions.
As you play through it, you get more confident in beating the game. You eventually know you're going to have your self-esteem at 100% by the time you finish the whole game. At least that was my mindset in achieving high self-esteem.
The Long Road
For a few years now, I had thought I had finally conquered my own game of getting good self-esteem. From the early years of your long-ago middle school classmates tormenting you every day to having mean-spirited adults put a dent in your confidence without them realizing it. Even family members knocking your self-esteem down with their nasty words.
To rise from all of those challenges has been a long mental battle. I worked relentlessly by pretending my self-esteem was great (even though it wasn't). I felt an empty hole inside of me for a long time. It was like my soul wasn't here while everyone else was living and enjoying their lives.
My low self-esteem wouldn't be low for long. I started getting small accomplishments. Those accomplishments would begin the momentum on my self-esteem. Pretty soon, my belief in myself would get stronger in ways I never saw coming. The more my esteem went up, the bolder I became.
I started taking chances and trying new things. Yep, my self-esteem was soaring. That was until last Thursday.
For some reason, I took a close friend's silent treatment against me I really admire personally. When it happened, it felt like all my past pain woke up from the low self-esteem dead and went through me once again. Maybe they were having a bad day or going through some heavy issues. Either way, my self-esteem took a good hit from that encounter.
It's improved since then. I honestly thought I would still be having the blues about it. I know that I still have a lot of work to do on my self-esteem. I've read a lot of medium articles that talk about loving yourself. It's true, you should love yourself. The hard part is maintaining that love for yourself because honestly, you won't feel like loving yourself all the time. It's impossible.
We're all gonna want people to love us, appreciate us, and value us. It's just who we are as humans. So in closing, I realize working on my self-esteem will be a never-ending process. I just hope in twenty years, my self-esteem will be to the mountaintops. It's also good to lift others up who may need it. Who knows, you could change their self-esteem for the better.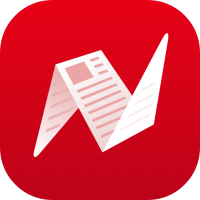 This is original content from NewsBreak's Creator Program. Join today to publish and share your own content.