Yoga explained by a teacher to help get you started!
Intro
Have you been thinking about starting yoga but not known how? Maybe it all seems a bit intimidating? Perhaps you're wondering about the details and etiquette of a class? Perchance the list of classes on the schedule may as well be in another language. Don't worry! I've been a yoga teacher for over five years, and I've collected a list of some of the most common questions I get asked by beginners and have answered them all here for you!
1. I'm not very flexible; I can't do x/y/z. Can I still come to yoga?
YES! YES! YES! Flexibility is a result of practicing yoga, not a pre-requisite. Saying that you're not flexible enough for yoga is like saying you don't know enough words to go to a beginner's language class. You come to learn.
There are tons of excellent beginner classes, classes for specific requirements (pregnancy, for example), and many different yoga styles to try out. Most poses have options to modify or use props. Remember, too, you are in control, and you can sit a posture out if it doesn't feel right for your body.
2. Will yoga help me lose weight?
This can depend on the style of yoga that you practice. Some styles (Which I will talk about later)are higher intensity in terms of cardiovascular activity and strength conditioning, which, if done frequently, will help you lose weight. However, weight loss is not a primary focus in yoga, more the multitude of overall physical and mental health benefits.
3. What style should I practice?
I would suggest starting with beginner classes or Hatha yoga classes, which are slower-paced with a traditional sequence arc. Once you've been going for a while and have a better idea of the basic postures and what you enjoy, then you can explore.
If you would like a more spiritual-based practice, try Kundalini or Jivamukti yoga.
If you would like a physically challenging, dynamic practice try Vinyassa flow, Ashtanga, or Power yoga.
If you would like a slower-paced, therapeutic, or relaxing practice, you could try Iyengar, Yin, or Restorative yoga.
4. Can I eat before practice?
Some teachers may give you different advice on this one. I would personally advise you to leave at least an hour between eating and starting your class. A little snack is OK but avoid big, heavy meals beforehand. You know you're own body and what makes you uncomfortable. Make sure to drink plenty of water and bring some along to class.
5. What should I wear?
Anything comfortable that you can move and stretch your body in. For example leggings and a tank top or joggers and a t-shirt. I would suggest an extra layer such as a jumper or hoody to keep you warm during relaxation at the end of class. You don't need to wear any shoes or socks for yoga. Bare feet give the best grip and mobility on the mat. Again you can pop your socks back on at the end of class to keep you warm.
6. I have an injury. Can I still go?
That is dependant on the injury, and I would always suggest consulting with your doctor first.
7. How often should I practice?
It is entirely up to you and your lifestyle. It might be once a week or every day. Most people start with one class a week, and they might stick with that or add more in later. You can also practice at home. There are some fantastic online resources and videos out there. This could be as little as 5 minutes or as long as 90 minutes. And it can vary according to your life and what you feel like doing.
8. Is yoga a religion?
No. Although yoga is part of a fascinating philosophy with a long history and connection to spiritual philosophies, it is not classified as a religion. It is practiced worldwide by people of many varying beliefs. It does not conflict with any religion.
9. Why should I practice yoga?
Yoga is a holistic practice that offers many overall health benefits such as greater mobility in the joints and flexibility in the muscles. It helps with stamina, strength, and balance. It provides relief for bodily aches and pains. It gives you space to recover and heal from everyday stress and to connect to yourself. It helps us to meditate, practice breathing techniques and seek self-inquiry.
10. What is yoga, and where does it come from?
Yoga originates from India. It is believed to be over 5,000 years old. However, the physical postures practiced in Western Yoga are much more recent components designed to elevate and prevent discomfort during long periods of seated meditation. There is a vast wealth of information and books on the origins of yoga and its philosophy.
Final Thoughts
So there you have it. Hopefully, we've cleared up some of those burning questions and armed you with the knowledge to whip out that mat! Yoga is a practice that I've fallen deeply in love with, and I feel so privileged to have helped others fall in love with it too. I hope you enjoy your first practice.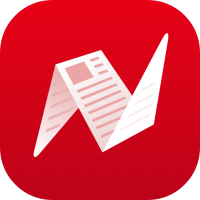 This is original content from NewsBreak's Creator Program. Join today to publish and share your own content.