How 'My Naughty Little Sister' inspired me and a nation to read
Intro
When I was around fourteen years old, I walked into my local bookshop, perusing the shelves, most likely looking for the next Harry Potter instalment, when I saw it. I audibly gasped. A beautiful hardback, duck egg blue cover with the looping calligraphy of '50th Anniversary Celebration' written in gold. There was the unmistakable, pencil-sketched illustration of a sour-faced tiny girl with red blotchy cheeks, a deep frown, and a pet lip — 'My Naughty Little Sister.'
I loved those stories growing up. There are so many of these delightful little stories of the antics of the author's naughty little sister and her equally naughty friend Bad Harry. Nostalgia washed over me. It didn't matter that I was too old for these now. I just had to have it, to keep the story collection forever.
Growing Up
We didn't have any copies of the books I read when I was young because we used to get them from the library. I remember the heady excitement of heading across the park to the library for our next one and the pride of clutching the book close to my chest and carrying it home.
I think what it was that delighted me about them was that I, too, was a naughty little sister — the youngest of four sisters who, as a toddler, all of them refused to babysit.
"Horns are hiding underneath those curls." — My sister
I was a handful, lively, spirited, challenging all those words people use meaning the same thing. I was a little shit.
"Now, my naughty little sister was a fidgety child. She wouldn't sit down quietly to hear a story like you do, or play nicely with a toy, or draw pictures with a pencil- she just fidgeted and wriggled and grumbled all the time…" — Dorothy Edwards — 'My Naughty Little Sister'.
Rebellious and full of energy, every parent's parent's favourite mixture. I revelled in the shenanigans of this stubborn little girl who was always getting into mischief.
I lived vicariously through her, almost wishing I could be that naughty! A girl can dare to dream. But just like her, I was good at heart and always eager to put things right in the end. Well, after a lot of sulking anyway. We could both admit that maybe just maybe, we shouldn't have done that.
Why These Stories?
The main thing I remember about reading these stories was the giggles, the cheeky winks, and the nudges. They were playful and charming. And most of all, so relatable to regular families like us.
There were no witches or wizards, no dragons to slay, and no princesses trapped in towers. Nobody fell down the rabbit hole or opened up the wardrobe into Narnia. But somehow, they captured our imagination just as much, these funny tales of children being children.
My two personal favourites were 'My Naughty Little Sister and the workmen.' and 'The Naughtiest Story of all.'
She and Bad Harry find packed lunches of the local workmen and take them not to eat but to play with. They make patterns on the floor and throw meat pies and sandwiches at one another until they hear an angry shout. Oh no! This prompts them to run away to hid in a pipe where they got very, very stuck! Both thrilling, scary, and hilarious when you are five years old.
And for the second story, to have the audacity to bite Father Christmas was shocking as you can get when you're a little one! How could she?!
Why Dorothy Edwards?
The author, Dorothy Edwards, began by telling her daughter stories about her childhood. Her very first story, 'Going fishing,' had her daughter in a fit of laughter, begging to be told it again and again.
In the 1950s, a popular BBC radio show in the UK called 'Listen With Mother.' told children's stories, songs, and nursery rhymes. The opening line was known across the country.
"Are you sitting comfortably? Then I'll begin." — Listen with Mother
Dorothy wrote to the show to say that the stories were being read rather than being told. They were being told without the intonation and engagement that children need to be wrapped up in them. After submitting her own stories, written to be spoken aloud, she became the show's producer years later.
Her use of rhythm and language, as well as her incredible warmth, resonated with children. Her conversational style of writing and Shirley Hughes' amusing illustrations lead her as a champion of books for all children. She campaigned against the image that reading and books appealed only to the middle class.
Final Thoughts
Her books not only stayed with me but with children across the country from all different backgrounds. Dorthey Edwards is an unsung hero. She helped children find the glee, the fun, the humour, and the pure joy of storytelling.
She is the reason that naughty little girls like me grew up loving books.
Author
Georgina Nelson. Traveller. Writer. Photographer. Yoga teacher.
Sh*t Happens — because the things that go wrong make the funniest stories.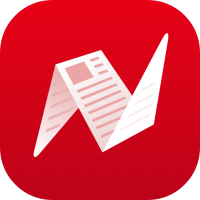 This is original content from NewsBreak's Creator Program. Join today to publish and share your own content.