FLORISSANT, MO – Women believe that jewelry can enhance their appearance. That's why someone once said that jewelry is a woman's true friend. If you have family members or female friends whose birthdays are coming up soon, you might consider giving them a piece of jewelry.
The following are three recommended jewelry stores that you can visit around Florissant.
This jewelry shop is the place to go if you're looking for custom jewelry. Open every Tuesday to Friday, starting at 10:00 a.m. – 5:00 p.m., this shop also provides jewelry repair services. A reviewer on Yelp named Nicole K. said that Ron, the shopkeeper, made an excellent Tiffany's ring for her, even better than the ring she used as a design example.
Location: 1020 Saint Francois Street, Florissant, MO 63031
Contact: (314) 831-9200
This family-owned jewelry store has been passed down to three successive generations since 1946. They offer jewelry making for various purposes, a piece of diamond bridal jewelry or something more casual, and they have it all for you. They are open Monday to Friday, 10:00 a.m. – 6:00 p.m., and Saturdays, 10:00 a.m. – 3:00 p.m. A reviewer on Yelp named Jeremy C. has been with them for ten years, and he is satisfied with their service.
Location: 512 N New Florissant Road, Florissant, MO 63031
Contact: (314) 921-3001
If you are interested in buying a Grillz, you might consider visiting this shop. In addition to selling various Grillz styles, they also offer custom jewelry made with high-quality materials and by hand to ensure details. There aren't any reviews on Yelp about this shop yet, but you'll be able to prove their quality for yourself someday.
Location: 12747 New Halls Ferry Road, Florissant, MO 63033
Contact: (314) 838-0800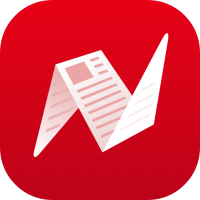 This is original content from NewsBreak's Creator Program. Join today to publish and share your own content.