ST. LOUIS, MO – In a series of table manners, dessert is a sweet course served at the end of a meal. It usually comes after the appetizer and main course, but you can enjoy these creamy and sugary dishes anytime in everyday life.
Examples of the sweet tooth's favourite menus include ice cream, chocolate mousse, cheesecakes, and cupcakes. Now fans of these squeal of delights can rejoice because desserts shops in St. Louis provide various type of nicely-done delicacies for them.
Here are three of the recommendations.
Ever thought about tasting a cuisine made by one of America's top 10 pastry chefs? Well, you can drive to 11243 Manchester Road, St. Louis, Missouri, to get the golden opportunity. Jams, chocolates, confections, macarons, pastries, you can get them all here. The dessert menus are regularly changed according to the fresh ingredients available at certain seasons. You can also find exciting recipes on their website, such as crepes.
Contact: 314-858-1019
Strolling through the Oak Knoll Park to the St. Louis Zoo, you will find children's favourite desserts shop, Hank's Cheesecakes, at 1063 South Big Bend Boulevard, St. Louis, Missouri. This locally-owned business offers thirty-five variants of cheesecakes made by talented chefs to give you the sensation of eating "the best cheesecakes created this side of Heaven." Several gluten-free dessert menus such as chocolate amaretto torte are also available here.
Contact: 314-781-0300
3. The Cup
Fans of tiny, fluffy cakes with a wide choice of toppings will undoubtedly be familiar with the first cupcake shop in St. Louis, The Cup. Get some of the customer's favourite dessert menus here, such as gooey butter cake, dip-a-roo sweet dip, peanut butter cup, and many more, along with menu options for gluten-free dietary. You can visit this place at 28 Maryland Plaza Rear, St. Louis, Missouri or Edwardsville, Illinois and get an incredible thrill from their unique dishes.
Contact: 314-367-6111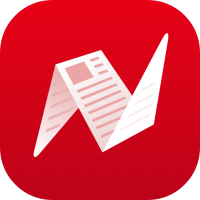 This is original content from NewsBreak's Creator Program. Join today to publish and share your own content.